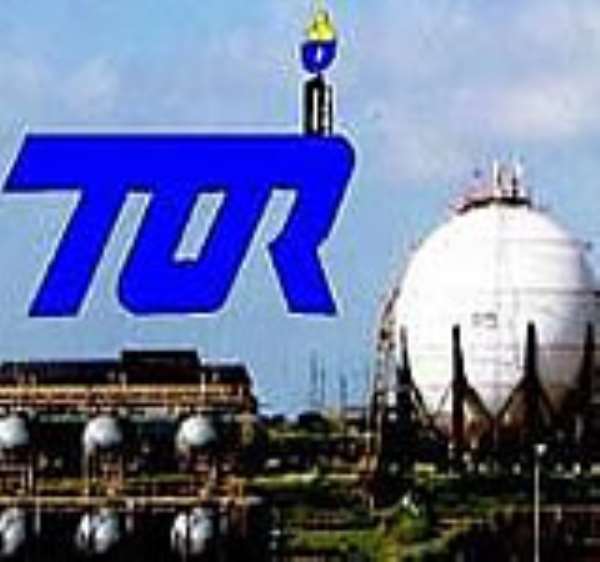 About 1,500 galloons of crude oil on Friday spilled when one of the oil pipelines of the Tema Oil Refinery (TOR) got burst.
The burst which occurred at about 1200 hours was said to have been caused by the failure of one of the joint components of the oil pipelines.
Captain Edward Coffie (rtd), TOR Security Service Manager told pressmen at the scene that, the spillage would be scooped with pumping machines to be recycled for use.
Capt. Coffie assured the public that technicians at the refinery had inspected the oil spillage and had put in place measures to avert any danger associated with it.
The presence of the police and fire service as well as officials of the refinery prevented the people from collecting the oil spillage.
The burst brought to two, the number of spillages that had occurred at the refinery in a month with the first occurring on January 25 when there was oil leakage in one of the refinery's underground pipes.