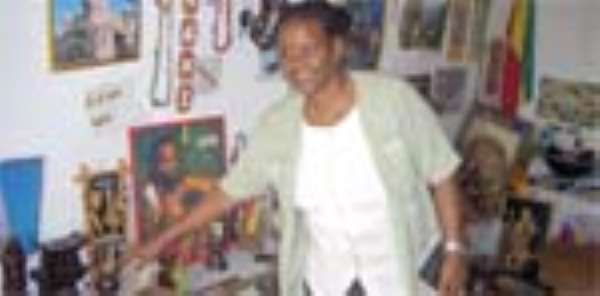 Foreign exhibitors at the ongoing 12th Ghana International Trade Fair have expressed disappointment over the scheduled date for the 5th ECOWAS Trade Fair which takes place on March 9, 2007 in Ouagadougou, the capital of Burkina Faso.
According to Madam Wubit, an exhibitor at the Ethiopian stand who deals in African collection, the scheduled date which coincides with the ongoing Ghana International Trade Fair makes it impossible for them to attend the ECOWAS fair.
"The organizers of the ECOWAS fair should have considered those of us participating in the fair in Ghana and thus adjusted the date so that we could also participate in the ECOWAS fair."
She intimated, "If the aim is to really promote the economic and commercial integration of member-states, thus creating an enabling environment for the development of intra-community trade, then the organizers should have modified the date."
She noted that they could have acquired stands and moved in after the Ghana fair but the laws on the fair states that exhibitors must occupy their stands 24 hours after the official opening of the 5TH ECOWAS Trade Fair.
Some participating Burkinabes who also spoke to this paper expressed the same sentiments and called for adjustment of the ECOWAS fair date to enable them participate.
"If the date could be changed, then we would participate for the good of Africa, Latifa Konatey, a Burkinabe said.
Meanwhile the participants have expressed satisfaction at the current fair describing it as a business boom.
"We are not only here to sell but also make friends and meet new business partners," an Ethiopian participant noted.
By Linda Tenyah