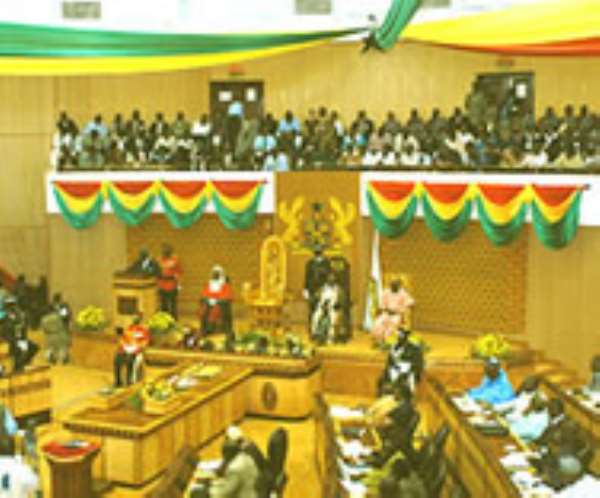 Mr. Kofi Frimpong, the Member of Parliament for Kwabre East, on Thursday, February 28, 2008 denied media reports that the Speaker of Parliament sacked him from the Chamber for violating the parliamentary dress code.

The MP said he was asked to go and sit at the back and not ordered out of the chamber.

Mr Frimpong was wearing top and down deep green boubou with well polished black shoes to match.

He told the Ghana News Agency in an interview that the Speaker's attention was drawn to what he was wearing.

Later the MP moved to the front seat from where he made his submission.

Mr Frimpong assured Ghanaians that he would in no way deliberately violate the laws of the land.

He was confident that delegates would elect him as their representative at the primaries and urged his constituents to vote him back to the House to continue the works he had started so far.