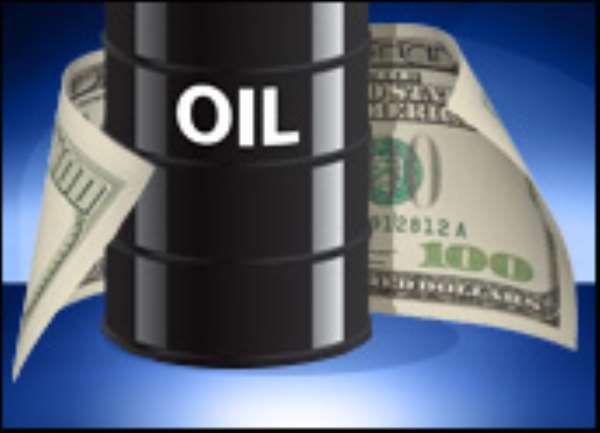 The chiefs and people of the Western Region are demanding a fair share of the yet-to-be-exploited oil wealth in the country.
They say they had suffered enough neglect despite the fact that the region was home to the country's vast natural resources.
The people have therefore formed a pressure group determined to ensure that they get their fair share of the recently discovered oil reserves at Cape Three Points in the region.
This pressure group made the intentions of the people known at the oil and gas forum organised in Accra to discuss ways of managing and distributing the oil resources.
Speaking to Joy News, the Paramount Chief of Sefwi Anwiaso, Ogyeahoho Yaw Gyebi II said that although the oil find was a national resource, the people of the region needed to benefit most because it was located in their area.
By virtue of the oil find, "the people will be affected emotionally, psychologically, and economically", he stated.
The chief stressed the need for improved access to education, health facilities as well as housing by the people.
He said it was regrettable that the people of the Western Region had not seen any "positive impact on their lives" despite being the largest producers of cocoa and timber.
For him, the demand for a fair share in oil revenue was justifiable.
Meanwhile Radio Max's Kwaku Owusu Peprah reports that the road to the Cape Three Points is the most unmotorable road he has ever traveled on.
He said he was covered in dust by the time he got to the communities which have a population of about 200 people.
The reporter told Joy News' Matilda Asante that there was no potable drinking water, no electricity nor any good school in the communities.
The people, he said expect the government to use the oil wealth to develop the communities around Cape Three Points to alleviate their suffering.