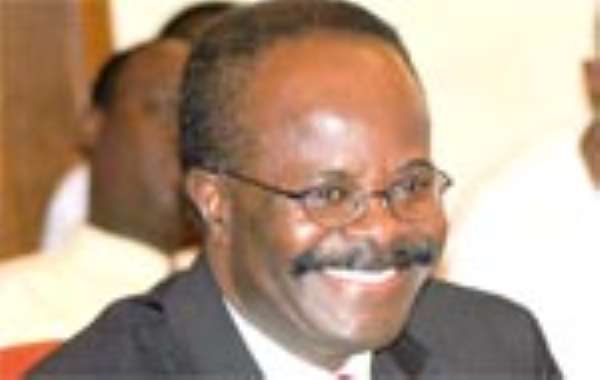 MEMBERS OF the New Juaben South Constituency of the Convention People's Party (CPP), on Sunday observed the 42nd anniversary of the overthrow of Osagyefo Dr. Kwame Nkrumah, Ghana's First President, at Koforidua.
A statement issued in Koforidua by the party and reported by the GNA said the coup d'etat on Thursday February 24, 1966 was a shocking event that "set the clock of progress on the African Continent back".
It said the overthrow of Dr Nkrumah brought to a halt the forward march of the struggle toward the economic independence of Ghana and Africa as a whole.
"No government in Ghana's history has been able to equal the socio-economic achievements of Dr. Nkrumah's government since independence," it added.
The statement said the free university education and liberal scholarships for studies abroad introduced under Dr Nkrumah helped many sons and daughters of farmers, fishermen and workers to become leaders in industry and commerce.
It said the anti-imperialist policies pursued by Dr. Nkrumah brought pride to Africans wherever they found themselves and Ghanaians walked with their heads held high.
The People's National Convention (PNC) in another development has descended heavily on the architects of the February 24th, 1966 coup that toppled President Nkrumah.
A statement issued in Accra on Monday and signed by the party's General Secretary, A.B. Mornah, said on the occasion of the 42nd anniversary of Nkrumah's overthrow, the PNC was mourning and that the services of a beacon of Africa, an icon, an inspiration to mankind, Africa's political sage and a selfless world leader, was painfully truncated by foreign institutions such as the CIA with the aid of "opportunistic selfish Ghanaian traitors".
"These enemies of progress certainly denied the world the chance to witness the collective harnessing of Africa's resources for her people."
The party noted that the negative effects of the 1966 coup led to economic decline, general backwardness in development and the loss of hope and confidence of the average Ghanaian in his worth to excel in any activity.
"It is worth mentioning that remembrance of this fateful day presents us with a challenge of resurrecting in convincing manner the dreams and aspirations of Osagyefo, and it's our assurance to Ghanaians that we will not waver in our efforts to ensure that these aspirations which were suffocated to near extinction are brought back to life sooner than later for the common good of Ghanaians and Africans," he stated.
The party asked the electorate to vote it into power during the December general elections, noting that the victory of the PNC would afford Ghanaians once again the opportunity to enjoy progressive and honest service as they did some 50 years ago under our first President, Osagyefo Dr. Kwame Nkrumah.
By James S. A. Kwashie