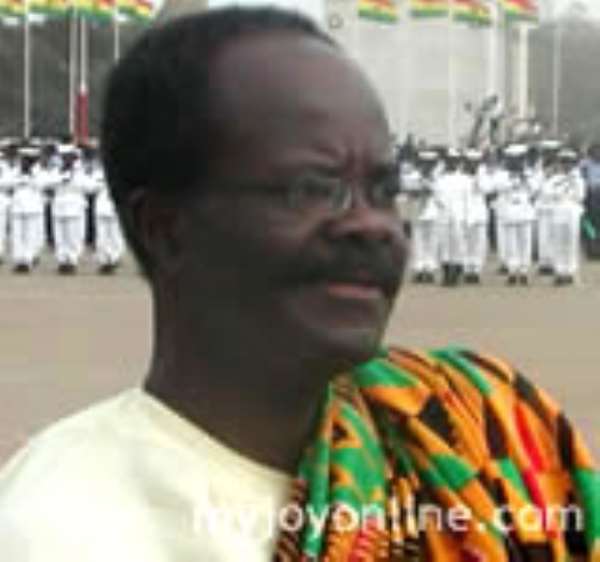 The General Secretary of the Convention People's Party (CPP), Mr Ivor Kobina Greenstreet has asked CPP constituency executives to support and endorse parliamentary candidates who were capable of articulating the party's vision of bringing about developmental change in the country.

He said the CPP had learnt from the past and was well organized with a new brand of innovative leaders, poised to wrest power from the New Patriotic Party (NPP).

Mr Greenstreet said these when the presidential candidate of the party, Dr Paa Kwesi Nduom and CPP national executives met with the constituency executives to educate them on
CPP's electioneering campaign.

He urged the constituency executives to encourage suitable persons, particularly interested women to contest as parliamentary candidates of the CPP and said he was optimistic that the CPP would win the elections.

The presidential candidate said he had received good responses during his campaign tours through out the country.

Dr Nduom said among all the presidential candidates who would be contesting the 2008 elections, he was the only person who had been elected as an assembly member, engaged in job creation nationwide and had the strongest affiliation with the northern part of the country.

The presidential candidate said if elected president of Ghana, he would ensure the road network in the country was expanded and improved to facilitate economic activities.

Dr Nduom said he would bridge the gap of development between the southern and northern parts of the country and appealed to Ghanaians to vote for him.