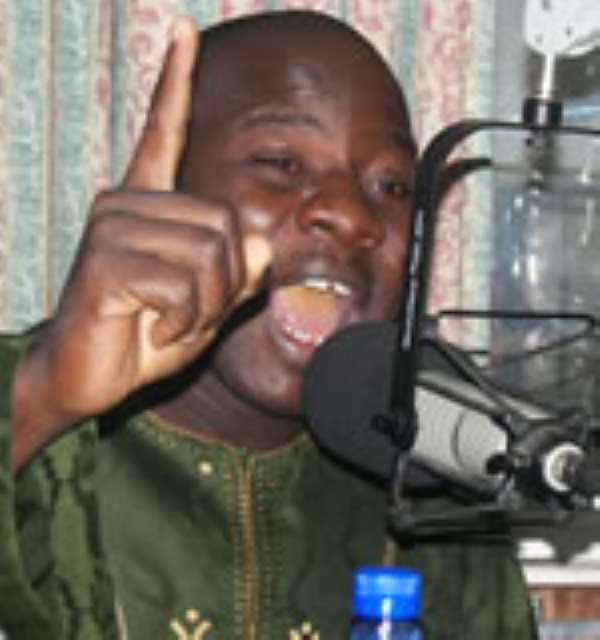 Two NDC Members of Parliament have called on President J.A Kufuor to personallt intervene in the Bawku crisis.
They said the physical presence of the president in Bawku could to stop the violence that have engulfed the area since December 31, last year.

Mr Mahama Ayariga, MP for Bawku Central said military solution was not sufficient to end the conflict in the area.

According to him, reports indicated that the Mamprusis, a rival faction in the conflict, wanted the President to lead the peace talks between them and the Kusasis.
The two ethnic have groups have been involved in a violent chieftaincy clash that claimedlives and property.
The Bawku Municipality and surrounding areas have under curfew since the violence broke out.

Efforts to resolve the conflict have so far yielded very little results culminating in the calls.
Mr Ayariga was reacting to a statement by Interior Minster, Mr Kwamena Bartels, on the Bawku situation in Parliament.

Alhaji Sumani Abubakar, NDC MP for Tamale-North, said military might was not a solution arguing a personal trip by the President would go a long way to help address the conflict.

Earlier, Mr Bartels, giving an update on the situation, said an indefinite curfew has been re-imposed on the area from 5 pm to 6 am because of renewed violence resulting in the burning of four houses, one truck and a pick up just yesterday, February 25.

He said since February 12, when he came before the House to update members on the Bawku situation, things had taken a turn for the worse with more outbreaks of violence, mounting tensions among students from rival factions, which resulted in a student narrowly missing a gun-shot by another student of the Bawku High School.

He said efforts to resolve the conflict were ongoing, including the holding of a meeting among all stakeholders on February 18, which resulted in the issuing of a communiqué by all the parties.

He said peace could return to the area if all parties committed themselves to implementing the communiqué.

The Minister said the security in the area had been beefed up but the situation remained volatile.