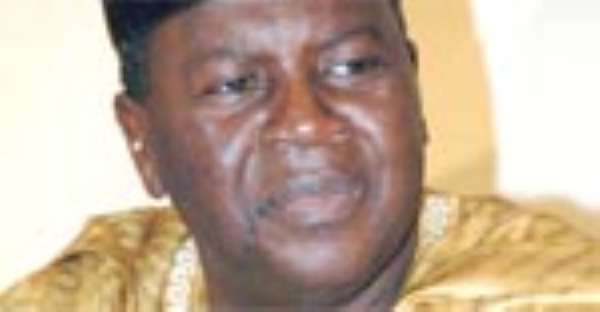 GHANA HAS adopted a new peace plan dubbed "National Architecture for Peace", to pre-empt all acts that could undermine national stability.
The initiative is aimed at attracting a broad section of people including chiefs, civil society organisations, public institutions and the security services to promote peace.
The initiative is in consonance with a resolution adopted at the First Standing Conference on Stability, Security and Development in Africa, held in Durban in 2002.
Vice President Alhaji Aliu Mahama dropped this hint when he met with African diplomats in Havana as part of his seven-day official visit to Cuba.
He observed that political intolerance, succession to traditional leadership structures, access to land and mineral resources among other things were some of the causes of national instability and called for a shared responsibility to guard against any breech of the relative peace in Ghana.
The Vice President said Ghana was committed to the ideal of a world at peace with itself.
"We believe in a global village. Conflict anywhere, however low the intensity, can have consequences everywhere. Specifically for Africa, durable peace is the only basis for accelerated growth for prosperity and human security," he stressed.
He praised President John Agyekum Kufuor for fostering respect for the rule of law, transparency, accountability and free and fair elections for the past seven years, leading to internal peace.
"President Kufuor has led the quest for world peace by first keeping his house in order."
He expressed regret about the carnage in Kenya after last December's General Elections, which has led to the loss of over 600 lives and displaced over 300,000 persons.
"Ghana would continue to strive for peace not just on the African continent but on the globe as a whole," he said.
Mr Fidele Diarra, acting Dean of African diplomats in Cuba called for workable solutions to solve conflicts in Africa.
From Sheilla Sackey,