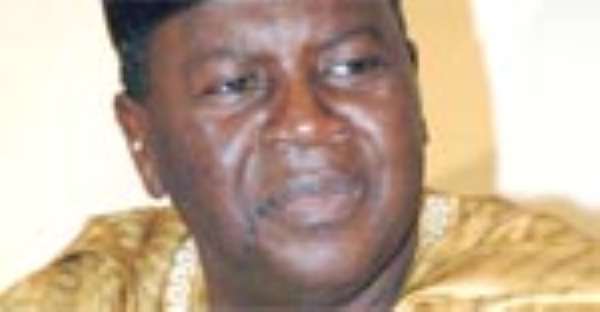 VICE PRESIDENT Alhaji Aliu Mahama has sealed a deal with the Cuban Government for the training of 20 Ghanaian medical students in the communist State.
This was the outcome of two separate meetings Vice President Mahama had with his counterpart, Mr. Esteban Lazo Hernandez and Mr. Jose Ramon, Minister of Public Health in Havana, where he is on a seven-day working visit.
Aliu Mahama's counterpart had earlier pledged 10 slots, but after intense lobbying at the Health Ministry by the Vice President, Mr. Ramon increased the number to 20.
Mr. Hernandez recalled how Cuba had always stood by the side of fellow countries in the South, explaining that his country had a heavy presence in Africa decades ago, not to grab human and mineral resources but to help in the bloody resistance against colonialism.
"We counted the cost in the number of soldiers who returned home dead and not the number of mineral resources we looted," he stressed, and praised Ghana for being the first country in Africa to establish diplomatic relations with his country.
He expressed his country's willingness to strengthen the ties of co-operation and solidarity with Ghana for mutual benefit.
Briefing Vice President Mahama on the health status of the country, the Public Health Affairs Minister said the medical strength of Cuba was achieved through vigorous and innovative ways of training medical students.
The initiative, according to him, had led to 70,000 doctors for a population of 11.2 million people.
Vice President Mahama called for increased trade and investments between the two developing nations to facilitate the deepening of bilateral relations.
He commended Cuba for assisting Ghana to train medical doctors, and for posting a number of medical personnel to the country.
Vice President Mahama also had discussions with the Minister of Education, Luis Gomez Gutierrez, who noted that Cuba had achieved the highest literacy rate in the world through a National Campaign for Literacy started in 1961.
He said the country had attained 100 per cent enrolment level for basic school pupils in a learning atmosphere where 20 pupils are enrolled in a class to give room for effective teaching and learning.
Mr. Gomez said university education was universal for all Cubans in every part of the country, whilst Information, Communication and Technology were accessible to every student.
He therefore extended an invitation to Ghana's Ministry of Education for an exchange programme.
Alhaji Mahama, in turn, gave the Minister an in-depth report on Ghana's new Educational Reforms, and described Cuba as true partners of national development.
Later, Vice President Mahama visited Pedro Kouri Institute of Tropical Medicine, where the Head, Professor Gustavo Kouri described the high mortality in Africa as horrible.
He elaborated the medical feat his country had achieved through the establishment of the Cuban National Health System in 1959, which had pushed the life expectancy rate to 77 and had made Cuba the first country in the world to eradicate poliomyelitis in 1962.
Prof. Kouri said his country was able to eradicate Yellow Fever in 1902; Malaria, 1967; Diphtheria, 1979 and measles 1993.
"The so called tropical diseases are no more health problems in Cuba," he said with confidence.
He stated that the Institute had been listed to participate in the treatment of people suffering from Neglected Tropical Diseases such as river blindness and sleeping sickness.
The Institute, which carries out the proving trials for efficacy of drugs produced in Cuba, was established to protect the population from infectious and parasitic diseases, and has so far received 88 national awards.
From Sheilla Sackey, Havana, Cuba