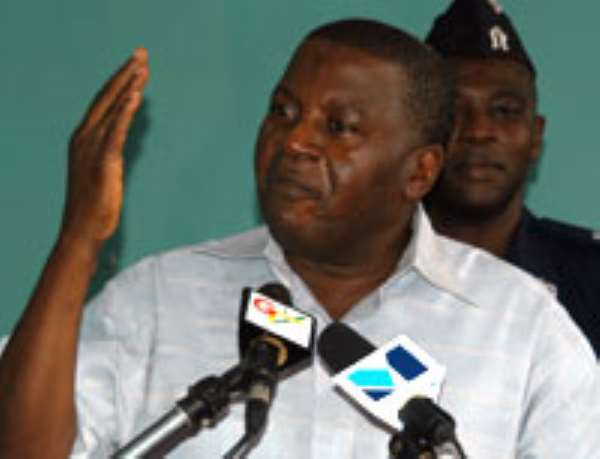 Vice President Alhaji Aliu Mahama of Ghana
Vice President Alhaji Aliu Mahama at the weekend tasked Ghanaians in the Diaspora to strive to contribute towards the rapid development of Ghana, since nobody could undertake the assignment on their behalf.
He stressed; 'You should work towards the development of Ghana since nobody can develop Ghana for you.'
Vice President Alhaji Mahama was speaking at a reception organised by the Ghana Embassy in Rome, Italy to bid him farewell after an official visit to the country that included an address at the council meeting of the International Fund for Agricultural Development.
He said the government had expended so much energy in the development of Ghana, emphasising that any Ghanaian who had travelled outside the country would notice a lot of changes when he or she returned home.
Vice President Alhaji Mahama referred to the massive investment in the area of roads and other infrastructural development, citing the rehabilitation of the Accra-Kumasi road. ' Ghanaians have a success story to tell.'
Vice President Alhaji Mahama observed that the condusive atmosphere induced by government laid the framework for the hosting of the African Union summit in Accra, last year, stressing that a number of activities, including the meeting of the Paris Club, would take place in the country, this year.
Mr Charles Gyei-Amoama, Ghana's Ambassador to Italy pledged the support of Ghanaians in the country to pursue the national agenda for development.