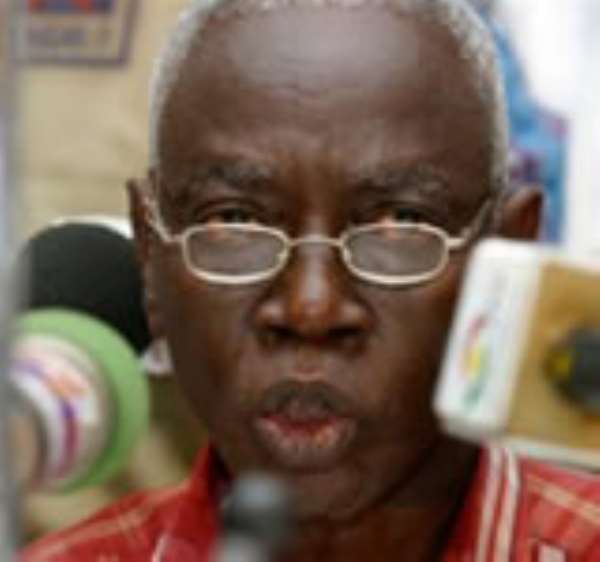 The voters' register will be re-opened between May 8 and 17,2008. About one million more Ghanaians are expected to be registered under the exercise.
The Electoral Commission (EC) disclosed to the Daily Graphic that the exercise would be preceded by a voter identification card replacement exercise from March 7 to 16,2008, during which all voters who had lost their identity (ID) cards would• have them replaced.
The Director of Elections of the EC, Mr Albert K Arhin, told the Daily Graphic that about one million voters were expected to have their ID cards replaced during the March exercise.
He said the registration exercise was being conducted to enable people who had attained the voting age of 18 since 2006 when the exercise was last held to do so.
Also targeted, he said, were other people who, for one reason or another, could not have their names included in the register two years ago.
Mr Arhin said after every registration exercise, the voters' register was exhibited, adding that the new register would be opened in August for the voting public to check their names.
During that period, he said, relatives of people who had died could go to the polling station to report the deaths and be made to fill forms to state that the relatives were dead.
After that, he added, the names of the dead relatives would be removed from the register.
He said members of the public could also report if there was the name of any individual of unsound mind on the register, adding that in that case, the accuser would be made to face a panel to provide evidence.
He said if the accuser was able to prove his or her case with a medical certificate, the person accused of being of unsound mind could be disqualified.
Mr Arhin warned against double registration, saying any individual who had already registered, had his or her name on the voters' register and, therefore, he or she would be found out in any attempt to register again.
"Anyone who tries to register twice will be arrested and prosecuted. We have had cases of people being arrested and prosecuted so the public should beware," he added.
Mr Arhin called for maximum co-operation from the public during the exercises, adding that if anyone is in doubt about anything, he or she should contact the EC".