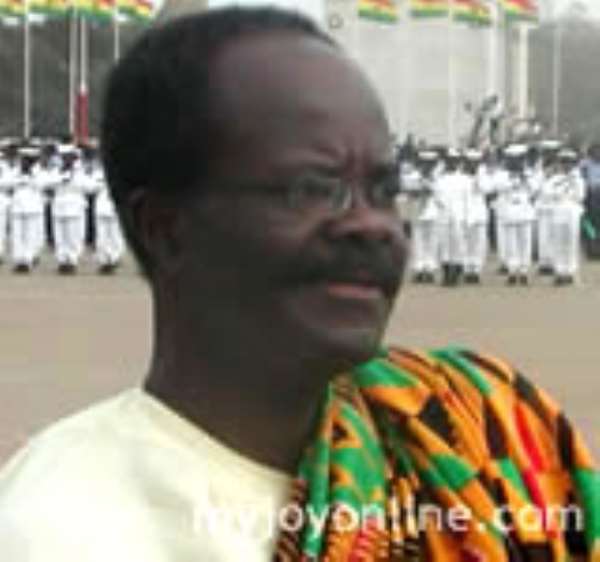 The major political parties in the country are gearing up for massive political campaigns next week as the enthusiasm over Ghana 2008 recedes.
The flag bearer of the Convention People's Party (CPP), Dr Paa Kwesi Nduom who is currently abroad is said to be talking to individuals and groups who have the development of the country at heart.
That forms part of efforts at raising support for his campaigns for the elections.
Dr Ndoum is expected back in the country by the end of next week to continue his campaign which has seen him tour six regions already.
The presidential candidate of the National Democratic Congress (NDC), Prof. J. E. A. Mills who returned from South Africa on Thursday, February 14, 2008, told party supporters at the Kotoka
International Airport that he would start work the very next day.
As of, Friday noon, February 15, 2008, however, he was still not in the office, although Mr Kwaku Anyidoho told Joy News' Sammy Darko that the Prof. would be in his chair in the office in 30 minutes.
Mr Anyidoho, who is the Communications Director for Prof. Mills' campaign said the fact that the flag bearer was not in the office did not suggest he had not started his campaigns.
Moving away from the NDC to the Peoples National Convention (PNC), the National Chairman of the party Alhaji Ahmed Ramadan said the party's flag bearer, Dr Edward Mahama, was heading towards the north as part of his campaign.
According to him, the party had changed its strategies and was sure of winning the elections.
He said the party was relying on its polling station executives to oil and energise the party's machinery for the elections.
The PNC has had dwindling fortunes since the 1992 general elections.