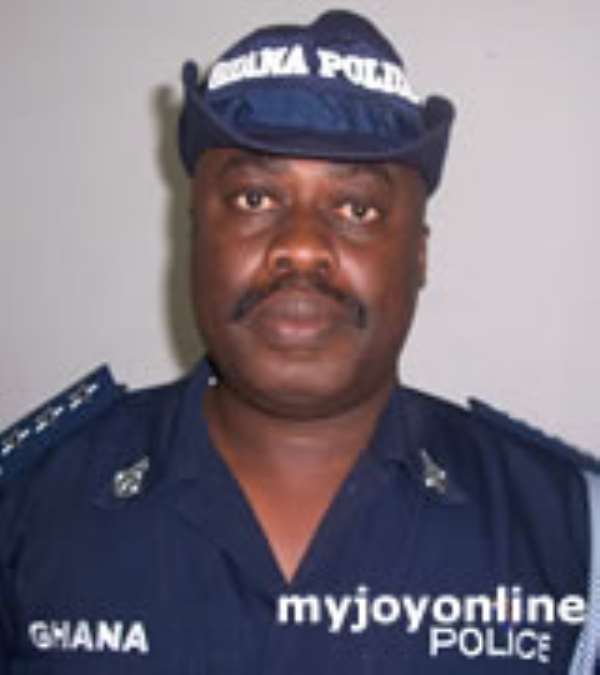 There are reports indicating that the quantity of cocaine missing from the Police Exhibit Room was more than what was initially reported.
After some quantity of cocaine in the custody of the Police was detected missing, a report was made to the Interior Ministry, following which a committee was set up a few weeks ago to investigate the matter. The Committee is chaired by the Member of Parliament for Evalue Gwira, Mr. Kojo Armah.
But the mandate of the committee did not cover the actual quantity of drugs that were missing.
The reports say the quantity of the drugs that disappeared from the police custody far exceeded what was reported and based on which the committee was empaneled.
The Independent Newspaper published a story in its Tuesday February 12, 2008 edition in which it said a higher quantity of cocaine than what was reported went missing from the Police Exhibit Room.
This story the Police had denied.
On a Radio Gold news bulleting monitored by myjoyonline on the afternoon of Tuesday Febrauary 12, 2008, the Executive Editor of The Independent newspaper, Mr Andrew Edwin Arthur said some senior as well as junior members of the police were not happy with the attempts by the leadership of the police service to cover up the matter.
He said that the personnel are questioning why the officers in charge are not playing the recording of a CCTV facility that was installed to check the activities of service men in the Police Exhibit Room.
He said that although the Police PRO, DSP Kwesi Ofori had denied the reports there were enough evidence to suggest that the police under-declared the missing drugs.
When myjoyonline called Mr. Edwin Arthur on the afternoon of Tuesday February 12, 2008, he said although, the newspaper is yet to get information on the exact quantity of cocaine that has gone missing, The Independent stands by its story.