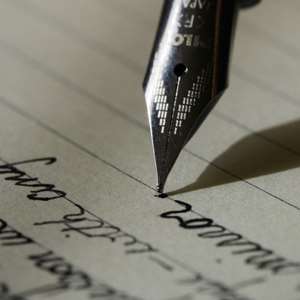 Is the Ghana educational system encouraging a wider participation?
Do we offer students a form of career advice or opening evening for both aspiring students and parents to make that right choice?
Currently, the International Baccalaureate (IB) Diploma is the in programme in the developed world.
This programme offer the student to be well interconnected into the globalise world by giving them the critical –thinking skills, a sense of the international –mindness and students learn to know and understand. Where does Ghana stand in this new direction of Higher education?
This IB offers six core areas they are language skills, individual and societies for example, History, Economics etc, Experimental sciences for example, Chemistry, Physics, Design technology, The Arts, Music, Theatre Visual arts, Maths and computer sciences, In addition an extended assay, theory of knowledge and creativity actions services which requires students to activity learn from the experience of doing real tasks beyond the classroom.
An independent report published in the U.K recently revealed that 90% of the universities surveyed favoured this new Diploma programme.
97% were satisfied that Diploma programme students were well prepared for higher Education. 57 % thought students was an advantage over those taking A level programme?
This programme is very comprehensive and gives students the opportunity to be an all rounder with the skills necessary for University and beyond.
It appears our Senior Secondary School (SSS) mainly focus on the academic side of programme rather than perhaps widening the scope for more students' interest. For example, in Animal Behaviour and Welfare and achieve a foundation degrees in the following: Animal Management, Arboriculture Foundation degree, conservation Management, Equine Management, Garden design, Garden design and Business Management, Horticulture (Sports Turf), Horticulture (Sports Turf) Management BSc (Hon), Landscape Management, Golf Management, Textile and fashion, Early Childhood Studies, Computing, Construction and the Built Environment, Counselling, Hospitality Management, Beauty Therapy Management, hairdressing Management, Film and TV studies, Professional Photography, Small scale Theatre, Travel and Tourism etc.
Many colleges or senior Secondary school should be perhaps designing their programmes along the above mentioned to be inclusive not exclusive. Some students also lack of financial support which would unable them to go on to Universities. Why is our educational system designed purposefully academic subjects? Thus leaving the vulnerable among us to be taught programmes outside main stream programme. When would we as a nation realise that each and every one of us has a potential to achieve and gaining an admission to a University is not all the best answer.
I understand, in Poland everyone have some form of skills in plumbing, carpentering etc hence most of Polish people do have a form of skills and currently flooding to the U.K with their skills to for temporary works.
Would it be about time we also start focusing on such strategies to have a healthier workforce with the capabilities and capacity the future of our country?
I am sure many youths would be enrolling if of the above mentioned foundation courses is incorporated within the normal school curriculum. Currently, if one wants to train to study any foundation programme one got to go else where for that with some times no family ties around to give the moral support. This is not very encouraging but rather sends wrong signal to our youths that they are not good enough to mix with other students in a High Schools. Instead such students take the short cuts in life in drug trafficking, prostitution, trading with no educational backup etc and would never ever reach their full potential.
Our educational system desperately needs to remedy this rigid way of learning. On the other hand, fostering a much fairer equality in educational opportunities for all its citizens would not only create confidence, but also increase self-esteem and worth of our citizens.
Reflecting on the system in the developed countries it may be a good idea to try and emulate them by integrating all courses under one roof would promote confidence in all students regardless their abilities.
If we fail to move with modern times, well more of our youths would still continue to aim of being "trotro mates", hawkers on our streets and drug peddlers or couriers
.
Let's us as a proactive nation, strategically offer our youths the opportunities they need to make a difference in Ghana and the rest of Africa.
Ghana owes its youths so much! Why one may ask this is because they hold the key for our future stance in the competitive global world.