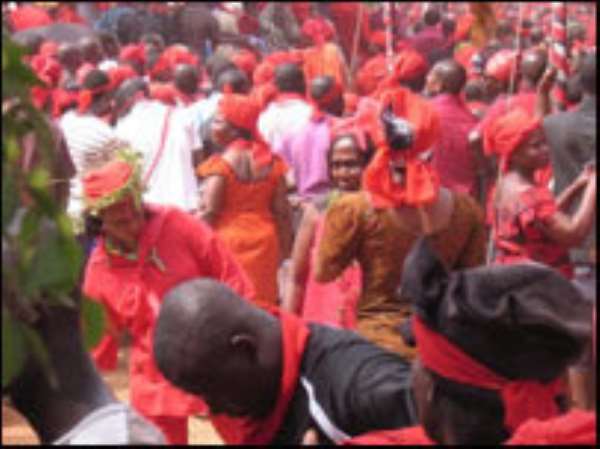 The Nyinahin Traditional Council has banned the use of uniform funeral costume in the Nyinahin Traditional Area.
The use of electronic gadgets to provide music during the 40th day and one-year funeral observations has also been outlawed.

Explaining the rationale for the decision, the Chairman of the Nyinahin Funeral Committee, Mr Asare Boateng, said the move was part of bye-laws enacted by the Council to reduce unnecessary expenditure during funerals.
He said the funeral committee set up by the Council had been mandated to organise funerals on behalf of bereaved families and therefore bereaved families ought to inform the committee of any bereavement to ascertain that the deceased had not defaulted in the payment of a GH¢1 monthly levy imposed on citizens by the Council.
The committee chairman said if the dead were found to be a defaulter, no funeral organization would be allowed till all outstanding debts and a penalty of GH¢20 had been paid.
Mr Boateng stressed that a contravention of the bye-law would attract various fines, adding that it applied to Nyinahin natives who died abroad and were sent home for burial and funeral rites.

According to the bye-laws parents who lost their children for the first time known as "sode" would not be allowed to hold funerals but would be given an amount of GH¢60 by the committee if they were contributors.

The committee chairman announced that places such as the Old Market, Salem School Park, New Town, Zongo and Agya Moosi had been earmarked as grounds for funerals whiles all farming activities were not allowed on funeral days.