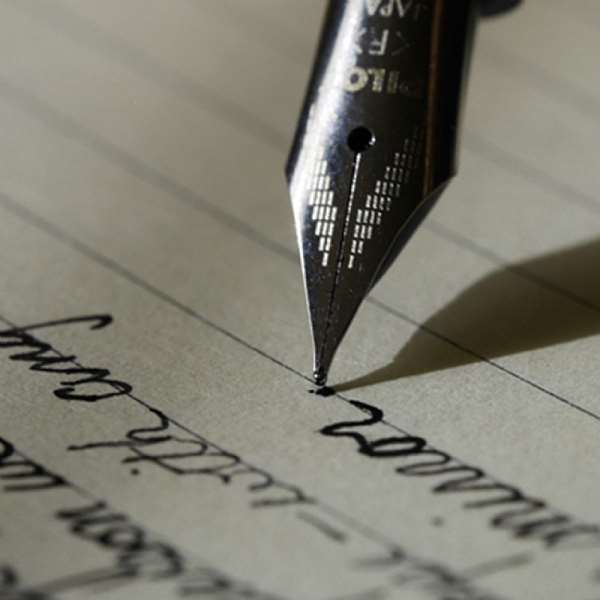 Ghana underwent its third Trade Policy Review at the WTO on 28 and 30 January, 2008. The last review was in 2001. According to the WTO:
"Trade Policy Reviews are an exercise, mandated in the WTO agreements, in which member countries' trade and related policies are examined and evaluated at regular intervals. Significant developments that may have an impact on the global trading system are also monitored. For each review, two documents are prepared: a policy statement by the government of the member under review, and a detailed report written independently by the WTO Secretariat. These two documents are then discussed by the WTO's full membership in the Trade Policy Review Body (TPRB)."
The review obviously went well. The WTO provides ample documentation of the review at its web site.
The limited independent news reporting I have seen also confirms this.
The Government of Ghana produced a terse, formulaic report of thirty five paragraphs and fourteen pages. The WTO Secretariat produced an elaborate report on Ghana which is already being quoted very authoritatively and provides the sole basis for some expensive pay-per-view or subscription business intelligence reports. I pray that the Government of Ghana itself does not end up buying these reports. I think our Trade Policy Review experience points up certain important challenges we face in, to use Mats Karlsson's - former World Bank Country Director - evocative summary pharase when he appeared on AfricaTalks, "mind-led development". The following, I am sorry and afraid, long, paragraphs convey my sense of our knowledge for bottom-line challenges after the joy of watching the Stars'
conquest of the Eagles for a second, more relaxed, time and at a time I should have been waking up to another day.
I have said in previous missives that we need to master the double level game of diplomacy and domestic politics for our bottom-line welfare benefit. In particular, we need to domesticate the international aid establishment much more fully. In more funky terms, we have to work globalisation to our local advantage. Comparing the Government of Ghana and the WTO Secretariat reports on Ghana's Trade Policy, it is very clear that the Government of Ghana report is the outcome of narrow-gauged discussion within the Ministry of Trade whereas the international bureaucrats of the WTO are able to present a system-wide view of official Ghanaian governmentalities which they, understandably, put through the prism of the WTO's interests. The information they put together is from us, or at least Ghanaian officials. The difference is that they have a wider gestalt. We have to talk politics now. To meet Professor Ninsin's standard for strong democracy as an approach to poverty alleviation - I presume awareness of the exchange in the Graphic on his New Year School address- we need to talk amongst ourselves a lot more, whether as experts, civic groups or even political parties. The current settlement on knowledge as perhaps the most important factor of production does not mean that we have to reify the old knowledge institutions. Knowledge must become much more public and perhaps less certain.
In my primary research interest area, telematics, the WTO report provides an excellent summary of key policy issues in the telecommunications area up to the end of 2006. I was particularly concerned to read the WTO's disappointment that Ghana has still not put into law the raft of laws on e-Commerce and allied developmental activities which it put out as long ago as 2005. Eqya Jallow, now a fully qualified lawyer in Kojo Bentsi Enchill's firm, presented, as a student lawyer, an arresting view of the prospect of these laws when we studied 419 or computer crime in Ghana at African Security Dialogue and Research in 2005. The WTO report also argues for a more rigorous approach to Competition Policy. This is an issue that leading Telecommunications lawyer Kojo Bentsi Enchill persuasively put before the old Technology Assessment Project - which is somewhat continued as Africa Next! In the WTO Trade Policy Review discussion on Ghana, the Government of the United States agreed with the WTO Secretariat's position on the inadequacies of Competition Policy in Ghana. The United States also argued for more work in Ghana in the protection of intellectual property.
Most importantly, the paragraphs that the WTO Secretariat report devotes to telematics, including information and communication technology issues, and also incuding the ever-intrusive mobile telephony industry, puts these faddish concerns in the context of important, traditional economic development concerns. Too often ICT, in particular, has been treated as a magical panacea and as an enclave which would fix each and every problem - eEverything! This is of course deeply misleading. We in Ghana should be in the position to tell the world this. Two fantastic Ghanaian young women studying telematics and informatics - Janet Kwami, of the University of Oregon and Araba Sey of the University of Southern California - have indepedently argued in globally significant ways that we have to approach these new technologies as embedded appropriations. I am very happy to proclaim that both Janet and Araba have been part of the Mobile Ghana conference process. I must also now add that in response to demand by high-level policy makers, Africa Next! would organise a Policy Forum, with the support of the public representation firm MMRS Ogilvy, in the next few weeks in Accra. The forum would be led in person in Accra by Professor Knud Erik Skouby of Denmark. There would be short introductions by Professor Skouby and myself giving pointed, Ghana-tailored policy interpretations of our presentations to the Mobile Ghana conference in Accra and Copenhagen last November and December. It is intended that deliberation at the Jubilee Year Mobile Ghana Policy Forum be mainly driven by participants. It is expected that topical issues such as the proposed tax on the use of mobile phones would be rigorously discussed in the light of relevant global knowledge. Our continuing partnership with MMRS Ogilvy and other carefully selected partners underscores our appreciation of the need to intentionally craft, including learning from private professionals, policy relevant deliberation. Participation in the Policy Forum is free but by invitation only. Please contact me if you can be interested. To return briefly to the treatment of ICT as magic, one should note the exaggerated effort that is put in ICT social research, including on mobile telephony, on metrics, especially numbering voices in quantitative surveys. I have contributed in a small way to such effort but have come to the conclusion that we need to be both much more modest and inquisitive. Thus I find myself agreeing with Jeffrey James and Mila Versteeg that the proper answer to their question "Mobile phones in Africa: how much do we really know?" - posed in the journal Social Indicators Research a year ago - should be that we know little and would get to know much more if we work round the imperialism of the social survey as supported by the international aid establishment. I have to salute Jairo Lugo and Tony Sampson for their ugly new term "E-Informality" - introduced in the Bulletin of Latin American Research last month - which clearly argues that the meaning of the use of mobile telephony by small and micro enterprises, for example, is much less straight-forward than assumed in dominant technicist mantra. Again, we in Ghana should not import this knowledge. Keith Hart invented the concept of the informal sector, in its original critical formulation, in Nima.
The report of the Government of Ghana also has very interesting things to say which relate to telematics. The follow extract is from its discussion of Ghana's expectation of the Doha round of negotiations with regard to
Services:
"In the Uruguay Round negotiations on services Ghana made commitments in basic telecommunications services; financial services (banking and insurance); transport services (maritime transport); educational services (secondary and specialist); construction and related engineering services; and tourism and travel-related services.
These areas were carefully selected because of the desire of the government to attract investments as well as technological innovations into the sectors to facilitate their development. The objective was to allow suppliers of these services to compete more effectively and lower costs to consumers as well as to enable efficient development of the other sectors of the economy which require those services as inputs.
Ghana has prepared its draft offers for the current negotiations in response to requests submitted by some WTO Members, but is yet to table these offers. In preparing these offers, as in the past, consideration was given more to those services whose efficient delivery or supply could contribute to the efficient operation of other sectors of the economy. The offers are mostly improvements on the Uruguay Round offers, reflecting the more liberalized environment. Ghana's primary objective in the services sector is to build and strengthen its domestic supply capacity, efficiency and competitiveness to enable it take better advantage of the market access opportunities in sectors and modes in which it has supply capacity."
I think this is still cryptic but there is enough in here to assume that the Government is, for instance, not averse to deepening the committments it made on basic telephony in the context of the agreement on trade in services in 1997. It would be interesting to see what the challenged Doha round delivers in these matters. In any case, given the recent topicality of Intertional Trade matters in the Ghanaian public sphere, especially with regard to the Economic Partnership Agreement, I pray that the Government of Ghana seeks local commendation for its trade stance, as it did in Geneva. I am happy to note that our man in Geneva was the deputy Trade Minister Mr. Agyeman Manu. I know him to be a mould-breaking public politician, to use a phrase used to describe President Kufuor in the East African Standard when he recently went on mission to Nairobi, Mr.
Agyeman Manu is a "retail politician" who engages. I was pleasantly surprised when he called into Paul Adom Otchere's Good Evening Ghana programme when we were discussing Ethical Foreign Policy and Charles Taylor a few years ago. If there is a way, and there are of course many unforced ways, we can squeeze these trade issues into the theme "Values, Identities and Poverty Eradication", which is a much bigger and more public activity Africa Next! would be involved with in Sekondi and Cape Coast, I would love to have Mr. Agyeman Manu make a version of his Geneva presentation which obviously wowed.
Amos Anyimadu
Africa Next Knowledge Brokerage and Interaction Mango Tree Avenue, Asylum Down, Accra, GHANA P.O. Box LG182, Legon, GHANA
http://www.AfricaNext.net
Crafting epistemic communities of knowledge and action ... also because Africa cannot fail
http://www.AfricaTalks.org
http://disc.yourwebapps.com/Indices/180062.html
cell: +233 288 26 26 26