Officer named in substituted cocaine exhibits scandal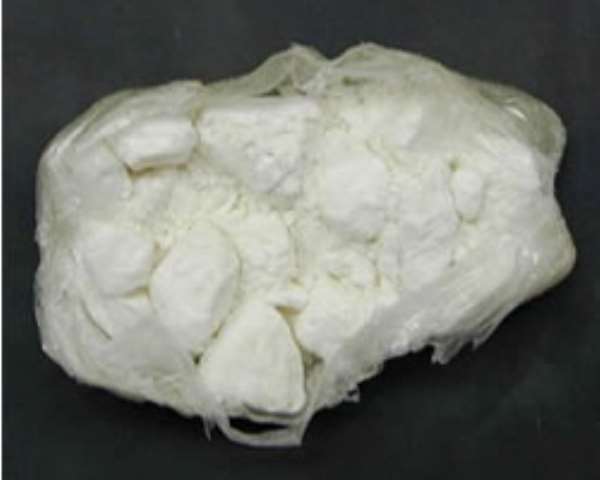 The Police Officer at the centre of the narcotic drugs exhibits scandal at the Police Headquarters is Deputy Superintendent of Police DSP Patrick Akakpo, a source close to the Ghana Police Service has disclosed.
The DSP was in charge of the Narcotics Exhibit store located on the sixth floor of the Police Headquarters.
His arrest followed the discovery that narcotic substances in the custody of the police had been substituted with other substances.
The source said DSP Akakpo, who was arrested on Tuesday, works directly under Superintendent Adu Amankwaah through whose initiative the substitution was uncovered.
The source said that it was Superintendent Amankwaah who advised the new ClD boss, who took office three months ago, to have narcotic drugs in the store re-evaluated.
The re-evaluation revealed that the narcotic substance had been "compromised" which culminated in the setting up of a committee to probe the matter.
The exhibits store, according to the source, was under 24-hour armed guard and also had close-circuit television.
Last Tuesday the Ministry of Interior ordered the arrest of the officer in charge of the Narcotics Exhibits Store at the Police Headquarters following the discovery that narcotic substances in the custody of the police had been "compromised".
A statement signed by Kwamena Bartels, Minister of the Interior, said following a report by the Police Administration to the
Minister, the officer in charge of the exhibits for investigation had been arrested, but he was not named.
A high powered investigative panel has been set up to investigate the circumstances surrounding the breach of the security of the narcotic store room.
The panel has Mr Kojo Armah, MP for Evalue-Gwira as chairman, with Mr Mark Ewuntomah, S.A. Afari, DCOP Kwesi Nkansah (rtd) and Mr J.J. Yidana of the ministry, as other members.
The panel will look into the replacement of some of the substances in custody with other substances and the extent of the replacements.
The investigative panelist also required to look at any other matters incidental to this and recommend steps to prevent any future re-occurrence," the statement said.
"Meanwhile, the Ghana Standards Board is continuing its test of all the narcotics substances in the custody of the CID", the source said .