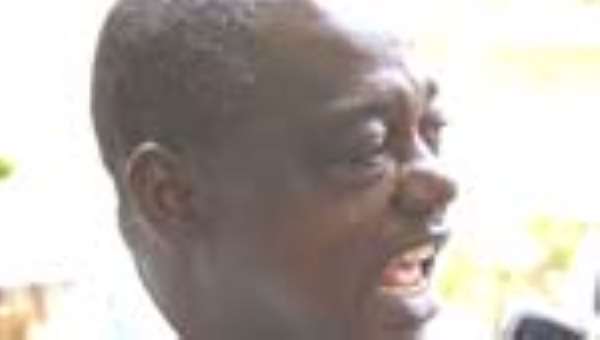 LAWYER BEDE Ziedeng, the Democratic Freedom Party (DFP) Interim Deputy General Secretary has joined the race to unseat Hon. Ben Kumbuor from his position as Member of Parliament (MP) for the Lawra/Nandom constituency in the Upper West Region.
His entry would render the race in that constituency an added excitement especially since the other contestants are members of the legal profession and acquaintances.
In a statement accompanying the notice, Mr. Ziedeng, who earned a reputation on the political terrain while serving as a leading member of the National Democratic Congress (NDC), said his decision was reached after a deep thought and "sober reflection."
Continuing, he noted that his decision was based on a desire to finally respond to the wishes of his people, who he explained, have since 1992 asked for his services as their MP for the constituency.
Various reasons have made it impossible for him to heed to their calls, he went on, adding that "the year 2008 offers yet another opportunity for me to serve my people in this capacity".
According to him, he has always served the interests of his people in whatever capacity he found himself in the past, a thing he said he would want to continue with.
He enumerated the challenges facing the people of Lawra/Nandom as diminishing soil fertility and accompanying poor harvests.
This, he noted, has led to the migration of able-bodied persons to the south. He also pointed at health and social challenges which he said needed to be tackled in order "to give the people some quality and better living conditions".
It is the wish to address the foregone, he noted, which informed his decision. Mr. Ziedeng promised to conduct a clean campaign based on issues, and asked of the same attitude from other contestants in the constituency.
Other contestants in the constituency besides Ben Kumbuor are Mr. Ambrose Derry on the ticket of the New Patriotic Party (NPP).
NDC's Ben Kumbuor is gunning for a second term as MP after assuming the responsibility in 2004.
Ambrose Derry contested the seat and lost in the previous polls. Available information reaching DAILY GUIDE has it that Mr. Ziedeng has since 1992 been as it were nursing the constituency, it is not surprising therefore he has finally joined the race for the seat from the incumbent NDC's Ben Kumbuor.
Mr. Ziedeng was one of the first casualties from the infamous NDC Koforidua congress in which violence was wreaked on some party members.
The accompanying fallout saw the resignation of Lawyer Ziedeng alongside others who formed the DFP, a registered party on the political terrain.By A.R. Gomda