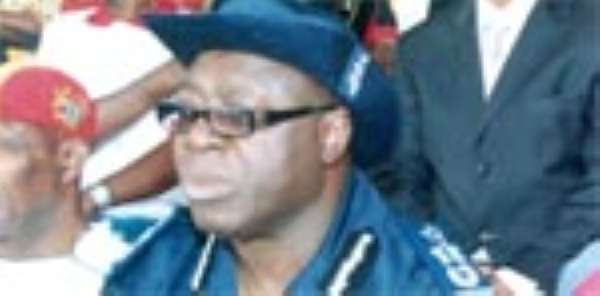 MOBILE TELECOMMUNICATIONS Network (MTN), official sponsor of Ghana 2008 has expressed confidence in Ghanaian security agencies, saying their prompt response in investigating crime is commendable.
According to a statement issued by the company which cited the recent robbery of a South African delegation in an Accra hotel, the Group Corporate Affairs Executive, Nozipho Bardill said "MTN fully appreciates the prompt response of the Ghanaian Security Agencies to investigate the theft".
The delegation from the MTN office and some journalists from South Africa were in Ghana for the opening ceremony of the soccer fiesta and to witness the opening match between Ghana and Guinea when the hotel was raided.
Among the stolen items were an unspecified number of travelling passports, a laptop computer and other items.
Incidentally, although there has been no report of direct robbery, the police have arrested several people for pickpocketing and ticket racketeering.
Even though no footballers have been reportedly robbed so far, a number of journalists have fallen prey to some pilferers.
For instance, Peter Edema, Sports Editor of the Daily Independent newspaper of Nigeria lost $2,000, while an Egyptian journalist also lost $15,000.
An unconfirmed report says a German journalist lost everything he brought into the country, including cash, flash drive and other personal effects.
Observers also described the stealing of mobile phones as taking a scary dimension.
At least 20 people had been arrested for pickpocketing and ticket racketeering by the third day of the three-week tournament.
According to police sources in Accra and Sekondi, the suspects, ten from each of the cities, would be processed for court soon.
Meanwhile, members of the MTN delegation, whose items were stolen, have since left for South Africa and are expected to be back in Ghana for the finals of the tournament.
By Bennett Akuaku