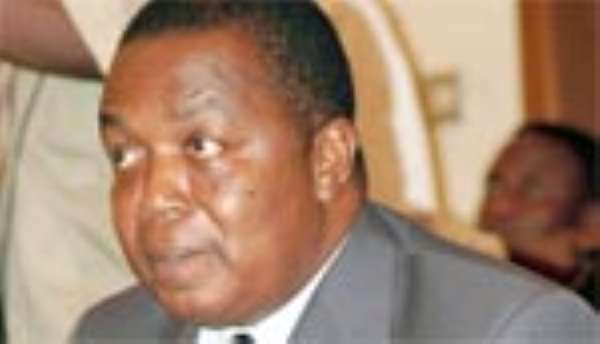 THE DEPUTY Defence Minister, William Ofori Boafo has warned that henceforth, any herdsman caught with firearms would be prosecuted swiftly and given maximum sentences.
According to the Deputy Minister who was answering questions on behalf of the Defence Minister on the floor of Parliament yesterday, the Fulani herdsmen's possession and use of sophisticated weapons posed a serious threat to national security and undermined the safety and security of locals and villages.
He stated that Fulanis have a reputation of being extremely hostile and violent to their Ghanaian hosts and they were known to sometimes exchange fire with the police and military personnel.
He said "there have been reports over the years of brutalities meted out to locals by these herdsmen, including the raping of women."
He announced his shock over the disturbing suspicion that some local chiefs and village elders compromise their positions by colluding with these herdsmen with hopes of deriving financial and material benefits.
Hon. Boafo explained that the military was involved in an operation dubbed 'Operation Cowleg', to curb the activities of alien Fulani herdsmen whose cattle were indiscriminately destroying crops and causing environmental degradation in some parts of the country.
The Defence Ministry, he noted, was also there to provide security for Ministry of Food and Agriculture (MOFA) range and herd monitoring teams, protect locals under imminent threat of alien herdsmen and disarm and confiscate prohibited weapons from the herdsmen.
"The military was also called upon to protect some herdsmen in instances where the locals seek to put the law in their hands and mete out instant justice," he added.
He lamented that logistics backing for the operation was however inadequate, thus negatively affecting its effectiveness.
"Some units have problems transporting their personnel to the affected areas to conduct operations, whilst the necessary logistics support the respective district assemblies are expected to extend to troops has also not been forthcoming.
"There were allegations in the past that troops were being used in some districts to assist in tax and debt collections exercise," he explained.
Hon. Boafo announced that efforts were being made towards creating grazing areas for the Fulani cattle in the various districts at a fee.
According to him however, MOFA could do this if it were in conjunction with the Ministry of National Security, Ministry of Local Government and Rural Development and the Regional Coordinating Councils of the affected regions because the problem needed to be handled in an inter-sectoral and multifaceted approach.
By Sylvanus Nana Kumi