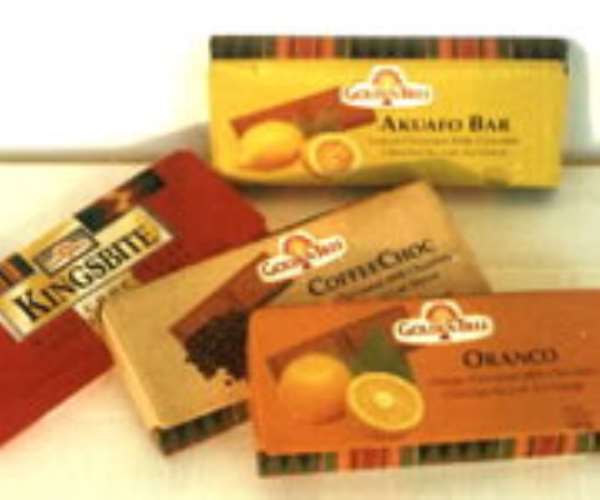 This year's Valentine's Day would again be dubbed "National Chocolates Day" to promote the consumption of locally produced cocoa products, the Ministry of Tourism and Diaspora Relations announced on Friday.
This year's Chocolates Day would be the second in the series to promote Ghana as a preferred cocoa tourist destination.
Briefing the media in Accra on the event, Mr. Stephen Asamoah Boateng, Sector Minister said Ghana's cocoa was a hot product internationally because of its natural quality and good taste.
He said there was the need for private sector support to invest in promoting cocoa by introducing innovative products, which would attract consumers to patronize it.
The Minister urged the Ghana Chef Association to be at a forefront to promote cocoa assumption and urged the media to also assist the Ministry in this direction.
Mr Asamoah Boateng also urged the public to use chocolate as a symbol of love and enjoy the health benefits that come with eating cocoa products, saying "it will help you to prevent heart diseases, certain cancers and makes sportsmen stronger".
Mr Ekwow Rhule, Public Relations Manager of Cocoa Processing Company (CPC) said the company was happy to partner government in the promotion of cocoa consumption.
He said with the promotion of the campaign last year, the CPC supplied three times the demand of chocolate during the Valentine's Day alone, adding this did not even meet the demand that day.
Mr Rhule said the CPC would stock its depots with more chocolates to avoid shortages this year.
Ms. Cecilia Dei Annan, Public Affairs Manager, Nestle Ghana Limited, said Nestle known in Ghana for the production of a popular Milo beverage, would also support the campaign and use its product Choco-Milo to promote the occasion.
Mr Sam Allotey, Brand Manager for Cadbury Ghana Limited, producers of Richoco, said the company was committed to its social responsibility and would therefore help promote the campaign.
As part of the campaign, the Ministry will on February 14, together with HelpAge Ghana, a non-governmental organization and other partners donate to the aged to show love and appreciation for their contribution to national development.
The Ministry in conjunction with Hot FM, an Accra based radio station, would also organise a "Hot Chocolate Party" on the same day.
There would also be an exhibition of chocolate pastries and food by chefs at the National Theatre in Accra in addition to other programmes at the regional levels.