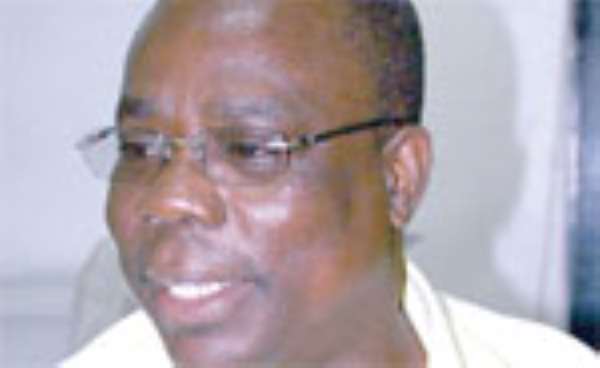 New Patriotic Party (NPP) foot-soldiers in the Asawasi Constituency in the Kumasi Metropolis have appealed to both regional and national executives of the party to intervene and quell the blazing fire that has gutted the constituency.
The foot-soldiers pointed out that as concerned members of the party they could not sit unconcerned and allow the National Democratic Congress (NDC) to retain the parliamentary seat.
They said a feud of an imaginable height that arose between the constituency chairman, Peter Ochere and Alhaji Akwasi Yeboah, the District Chief Executive (DEC) of Kwabre, who is a contender for the party's upcoming primary now needs both regional and national intervention.
They said the probability of the opposition National Democratic Congress (NDC) retaining the parliamentary seat was high if things continued the way they are now.
In a press release issued and signed by Kwabena Kwakye, Addai Obuor Dan, Asabere Duah and Sulemana Yusif, the foot-soldiers noted that the crisis at Asawasi was beyond the capabilities of the constituency executives, hence the call for the regional and national executives' intervention.
They noted that it was important that all those alleging that their names had been deleted from the constituency polling station album must be heard and their concerns addressed appropriately to calm down the tension.
The release further appealed to the regional and national executives of the party to withdraw a case of the constituency pending before court for amicable settlement, warning that the delay in the choosing of a parliamentary candidate for the constituency would seriously affect party's chances of winning the seat.
The foot-soldiers stressed that their painstaking investigation and research of the recent developments within the ranks of the constituency revealed that the only way NPP could win the Asawasi parliamentary seat was through unity.
According to the release, the issues raised by Hon. Kwasi Yeboah that Dr. Mohammed Kabile aka Dr. Ballah failed to produce a party card at the first vetting should also be looked into to restore peace to the party. Dr. Ballah is a lecturer at the Kwame Nkrumah University of Science and Technology (KNUST) and one of the contestants for the parliamentary seat.
It would be recalled that the NPP primary of the Asawasi Constituency which was supposed to be a straight fight between the Kwabre DCE and Dr Ballah was postponed due to some allegations and misunderstandings.From Stella Danso,