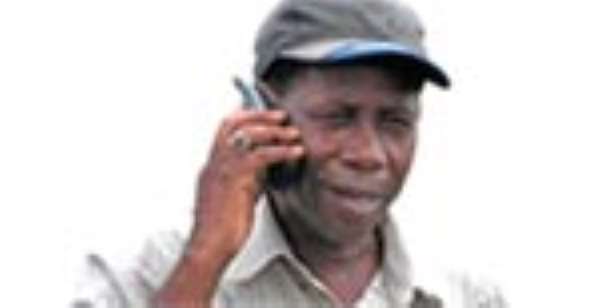 The imposition of the specific excise levy per minute of airtime usage on mobile phone subscribers will be the major issue for discussion in the next couple of months in Parliament.
The one pesewa charge per minute on every call made is expected to receive fierce debate from the 230 Member of Parliaments (MPs) that will debate the issue which has already received criticisms from the mobile service providers and their customers.
The operators at a press conference which was addressed by their Spokesperson and Managing Director of WESTEL, Ursula Owusu, said even though 7 African countries out of 17 in the world charge this levy, more than half including Kenya, Uganda and Tanzania have called for its abolishment as it was worsening the economic lives of the people.
Among many other issues, the operators said, favoured consumer services such as free calls during the night would completely be eliminated by the tax.
But government says the decision to introduce this levy is part of several efforts to shore up the country's revenue.
Kwaku Kwateng, Government Spokesperson on Finance and Economy told CITY & BUSINESS GUIDE that the abolishment of import duty and import VAT on all mobile phones imported into the country could reduce the cost of mobile phone sale in the country.

Mr. Kwateng added that the imposition of the specific excise levy will also reduce the smuggling of mobile phone into the country.
He added that government has been looking at ways of improving its revenue so as to cater for allowances and salaries of the over 100,000 people engaged by the National Youth Employment Programme (NYEP).
It is expected that some millions of Ghana cedis will be obtained from this directive when the Customs and Excise Act is amended by Parliament.
Government announced in this year's budget last November that it would abolish import duty and import VAT on all mobile phones imported into the country and rather introduce a specific excise duty per minute of airtime use that will enable it rope in more revenue.
By Charles Nixon Yeboah