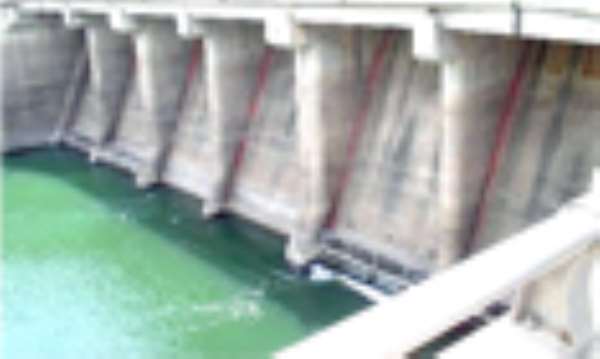 FOR THE first time in several months, the water level of the Akosombo Dam has recorded a marginal increase. The level, which had been on a steady decline for sometime now, had suddenly risen, stabilizing in the previous weeks at 235.78 feet.
However, it still fell short of the required minimum level of 240.00 feet.
Experts attributed the marginal increase in the water level to the recent heavy downpour the country had experienced, contending however that the increase would not halt the ongoing power outages in the country.
They again averred the maximum water level of 278.00 feet could not be attained for now.
Since the frequent load shedding exercise began in August last year, Ghanaians, especially students, industries and businesses, had felt the impact strongly.
The situation did not as well favour businesses, as it rendered many employees redundant.
Businesses were warned about the situation earlier when the dam's capacity reduced to a little above 60 per cent in the third quarter of 2006.
The situation had resulted in higher operational cost, as some businesses stated they spent up to ¢300 million in acquiring emergency power plants, besides spending extra ¢10 million in fuelling the plants.
The load shedding exercise had also driven more consumers onto the generator market, raising both market and price levels.
Earlier during the crisis, weather experts in the country had hinted that the nation's major hydro-power generating dam could be forced to shut down its operations if the country did not experience rainfall in the northern sector by mid-year.