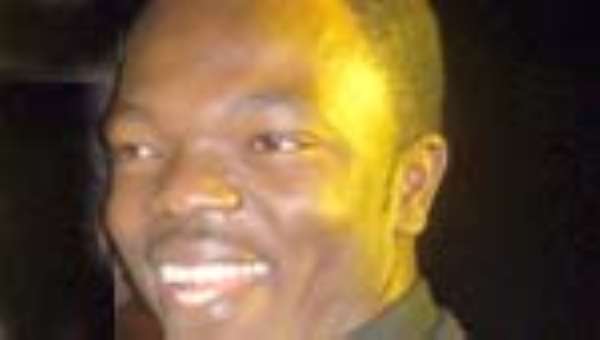 Halim, son of Alhaji Asuma Banda, multi-billionaire and owner of Antrak Air, caused a stir when he reportedly fired shots at an Accra nightclub on Saturday evening.
According to sources close to the nightclub, @The Office, Halim stormed the nightclub which shares a compound with the Cinderella Nightclub behind the Police Headquarters, screaming at and raining insults on Kiki Banson, former owner of Cinderella Nightclub.
Kiki who at the time was in the company of Kofi Otchere Darko, a.k.a. KOD, a radio presenter at Radio Gold, ignored the young man.
Kiki and KOD at a point decided to step out but Halim fired a number of shots into the air and finally trained his weapon on the man he had hurled insults at in the nightclub.
Kiki lied low and curious onlookers feared he had been hit by one of the rounds from Halim's weapons.
At the end of the firing, Halim left the scene but Kiki and his friend reported the matter to the Police who stormed the place only to find a number of empty shells with the firer no where to be found.
DAILY GUIDE was unable to reach Halim for his side of the story, as his mobile equipment was switched off at press time
yesterday.
The police are investigating the matter.
By A.R. Gomda