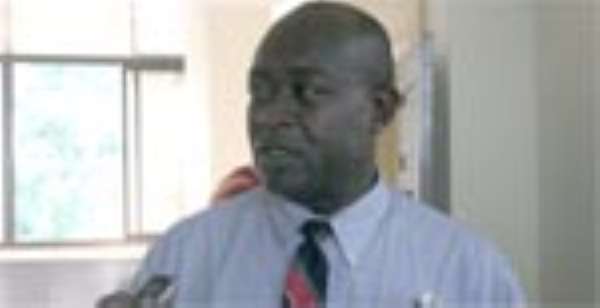 A $1-billion hotel project, to be known as Muni Lagoon Resort, is to be built at Winneba in the Central Region by Caribbean Atlantic Holdings Limited.
The project, to be located at the Winneba beach with the Muni Lagoon as its nodal point, would cover an area of 1,400 acres of both land and water bodies and would have 3,000 rooms.
The actual construction works on the Muni Lagoon Resort project, together with that of the access road to the project site is expected to take-off by May this year.
The company said it would employ about 20,000 people at Winneba during the construction phase of the project.
The duration of the project, according to Caribbean Atlantic Holdings Limited, would be nine years. The company however said the resort would be partially operational by the end of 2009.
Some of the key features of the Muni Resort would include a beach resort, three 5-star hotels to be operated by international brand names, bird sanctuaries, church and clinic, staff residential quarters, an African craft village and a marina on the lagoon.
Others include children's Disney Island, recreational complex, conference centre, car parking facilities and helipad, night-life entertainment island, chalets and luxury apartments and jogging tracks.
Edward Nimoh-Boateng, Chief Executive Officer of Caribbean Atlantic Holdings Limited, told the people of Winneba during a sensitization programme that the objective of the project was to create an internationally competitive resort that readily makes Ghana a world tourism destination that is comparable to countries such as Barbados and Trinidad & Tobago.
"We have chosen Winneba because it has the ideal landscape," he stated.
Touching on some of the benefits of the project, Mr. Nimoh-Boateng mentioned job opportunities, skills training for the locals, huge socio-economic benefits for Winneba township and international accreditation of Aboakyir Festival.
The former Minister of Tourism and Diasporan Relations, Jake Obetsebi-Lamptey, said God had blessed Winneba with a lot of beautiful cultures that needed to be blended with wealth creation.
"The people of Winneba must support this project because it would help to transform the economy of the area and that of the whole country," he advised.
Present at the sensitization programme include the chiefs of the Winneba township; the Minister of Tourism and Diasporan Relations, Stephen Asamoah-Boateng; the Central Regional Minister, Nana Ato Arthur; and the Member of Parliament (MP) for Winneba and Minister of Public Sector Reform, Dr Owusu Agyei.
Felix Dela Klutse, Winneba