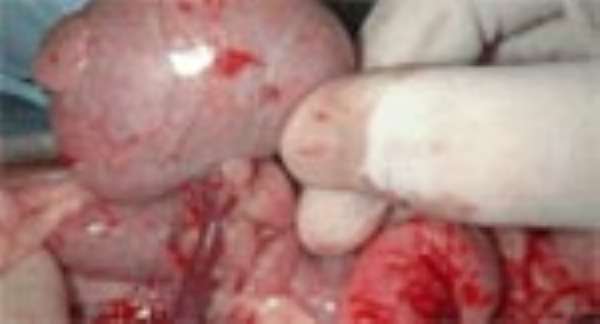 LIMITED AID has finally come to a 39-year-old woman, Ama Sumani, who was recently deported from the UK for being terminally ill.
The-mother-of-two had, until recently, been put on kidney dialysis in a UK hospital, the cost of which was borne by that country's authorities.
This was after she had been diagnosed with Malignant Myeloma, a dysfunction of the kidney.
She was deported a few days ago after her visa had expired. Her situation created a number of newspaper headlines with several appeals being made on her behalf.
A Dutch woman resident in Wales, has consequently offered to pay a three-month kidney dialysis treatment for her.
This assistance would enable her to at least undergo kidney dialysis at the Korle-Bu Teaching Hospital in Accra for the next three months.
Prior to that, a number of concerns had been raised as to whether or not Mrs. Sumani would survive, as she had only a few days left to live.
Few days after Mrs. Sumani's deportation to Ghana, Mrs. Gladys Ashietey, deputy Health Minister, told a local radio station, JOY FM that the ministry was working around the clock to prepare a package for her to enable her to undergo the kidney dialysis at Korle-Bu Hospital.
It is not clear whether or not she is still lodging at the Wangara Hotel at Labone.