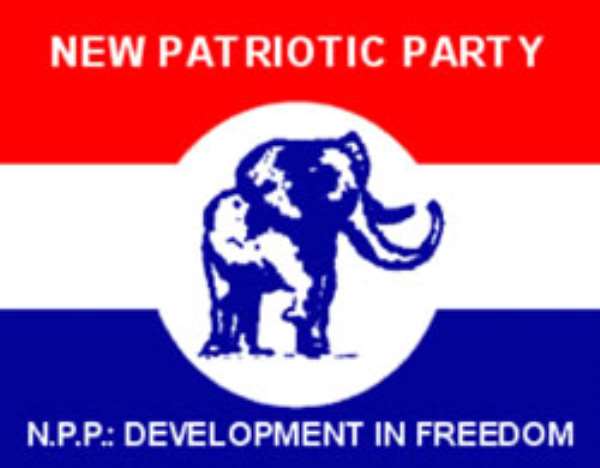 The frayed New Edubiase NPP Parliamentary Primaries which was postponed two times last year as a result of a dispute over the eligibility of one of the candidates to stand for elections, finally came off at New Edubiase on Thursday but not without problems.

Up to 70 polling station chairmen out of a total 89 who were expected to cast their votes to select a parliamentary candidate to stand on the ticket of the party in the constituency in this year's elections, boycotted the event and later taking the streets in a demonstration to protest the decision of the party officials to restrain Mr. Justice Asafo-Adjei, one of the contestants from standing elections.

Regardless of that, the voting exercise supervised by the Ashanti Regional Electoral Commission came on amidst heavy police presence.

Mr De-Graft Kyei-Baffour a teacher emerged the winner by polling 34 votes to beat his sole contender Mr Francis K. Dorpenyoh, the Adansi South District Chief Executive who had one vote.

The 35 people, who took part in the voting process, comprised 19 polling station chairmen with the rest whilst the remaining 16 were constituency executives.

Three persons initially filed their nominations to contest as Parliamentary Candidates but later Mr. Asafo-Adjei was dropped over a dispute questioning his eligibility to stand the election.

The law suit filed by one Mr. Adansi Gyimah and others at a Kumasi court seeking a perpetual injunction restraining Mr Asafo-Adjei to contest, was later quashed with the interference of some high-ranking party officials asking for an out of court settlement.

However, protestors who were mainly Mr. Asafo-Adjei's supporters claimed that the arbitration did not come on but no tangible reason was given, however, he was still not allowed to contest.

The protestors who embarked on a peaceful street demonstration in the town demanded an explanation from party officials and accused them of a raw deal.

Meanwhile, a few violent scenes which erupted during the voting exercise saw Mr Anthony Appiah Constituency Secretary sustaining a few head injuries when an unidentified supporter smashed a bottle against his head as he was been prevented from voting.

Mr. Appiah is however, recovered after he received treatment from hospital.

In an acceptance speech, Mr. De-Graft Kyei-Baffour called for unity and promised to work hard to wrest the seat from the NDC in this year's elections.

Mr Sam Cudjoe, Ashanti Regional Party Secretary advised the supporters of the party in the area to bury their differences and placed the party first in all their activities to secure the seat of government for the party.