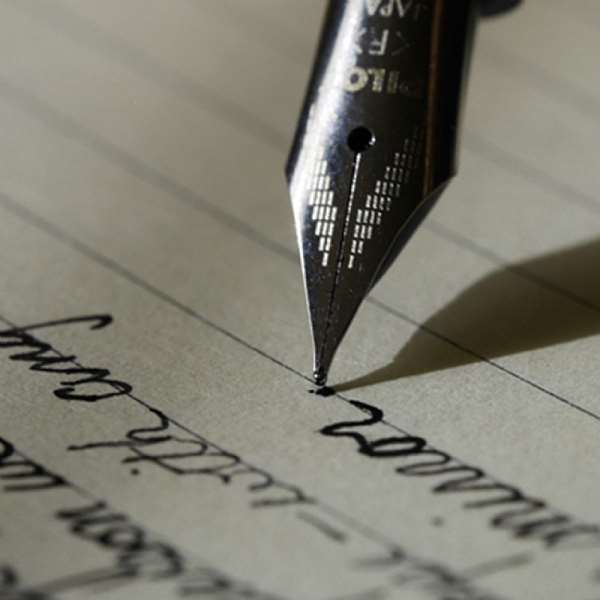 The Squirrel prayed, "God, you know I am not lazy but I am hungry because it has been raining cats and dogs for several days.
Let the weather permit me to go out today to find some food for my family. But God, when I am out, let no cat, dog, eagle or hawk snatch me to feed her babies with."
The eagle and the hawk prayed, "God, please deliver my usual source of nourishment to me. You created me with such a constitution that I can't chew grass.
For nearly two weeks, my claws have not touched any flesh. God, I will offer to you in gratitude the heart of any prey you deliver to me."
The green buffalo prayed, "God, order the rain to stop to enable me go grazing. When I am out, God, let no poacher get me."
The lion and the leopard also prayed, "God, let the rains cease to enable me to go out hunting. I am dying of hunger. I see an eagle and a hawk taking shelter on the very tree under which I am hiding. Let them come down close to me and trust the rest of the task to me."
The poacher prayed, "God, let the rain stop. I have just bought some copper bullets on credit and have orders for the skins of leopard, lion, the beef of a buffalo and the tusks of an elephant. God, when you permit me to go out, let no game warden arrest me."
So, Merciful God listened to all the prayers and commanded the sky to cease weeping and the sun to smile. Squirrel, hawk, eagle, lion, leopard, buffalo and hunter went out, each believing that his prayer has been fully answered.

At the edge of the forest, an eagle sighted a squirrel in the grass and circled overhead. A hawk appeared and both birds started quarrelling over who was entitled to the rodent. They both made ready to make a swoop.
Just then a lion and a leopard emerged from their hideouts and made ready for a leap when a buffalo and an elephant ambled from the forest into the open, unaware of the impending fierce battle.
Then the hunter saw elephant, buffalo, lion, leopard, eagle, hawk and squirrel. He cocked his poacher's revolver loaded with copper bullets, locked his forefinger on the trigger, held his breath and counted one . . . two . . . then the enigmatic game warden appeared on the scene. At that moment, a meteorite explosion threatened to unleash stars to burn the whole field.
If you were God at that moment of truth, whose prayer would you answer in full? Remember that you are a fair God and each of the would-be combatants had prayed fervently to you?
Indeed, the moment of truth is here.
After all the training, all the injuries, all the quarrels about unpaid bonuses and all the arm-twisting on player release by club managers, 16 of Africa's finest national teams have said their prayers and are about to line up for battle.
In the great battle, we shall see the greatest of Africa's sons whose images regularly light our TV screens. It has to be sublime - and I mean soccer really sublime.
They must not hold anything back from us. We want to see the new cliché for patriotism for successful people, "giving it back to the community," manifested at Ghana 2008.
We want to see the old guards such as Nwankwo Kanu, Rigobert Song and Hossam Hassan. Importantly, we do not want to miss any from the current crop of world class performers such as Drogba, Eto'o, Kanoute, Barakat, Abou Treika, Essien, Martins, Obi, Keita and the Kingson brothers.
Hopefully, the tournament will bring new revelations that will keep agents tripping over one another to sign them up.
As teenagers, we saw nimble-footed Offei Dodoo work magic spells on Sudan in 1963 to turn the match around for Ghana in the second half.
In that match we also saw two gangly "Peter-Crouchy" Sudanese players, named Jixa and Wixa teach Ghanaians what wing play meant in those days.
We are praying to see something new again.
After hosting Ghana 2008, what next? A lot of factors will determine if Africa is deserving of hosting another World Cup finals in the next 50 or so years.
The technical quality of our game, the organisational ability of the sports administrators and the quality of social infrastructure that governments and big businesses provide at such championships and the ability to deliver on time are a few of the considerations.
What better opportunity is there to demonstrate them than in this Africa Cup of Nations finals? By all standards Ghana 2008 is a gargantuan project and as with undertakings of such proportions, there are things that we wish we had done differently We are reportedly late in some aspects of our preparations and are also said to be facing quality challenges that could have been avoided.
Nonetheless, we pray that we are saved once again by our abiding faith in the "Just in Time Philosophy" as manifested during [email protected] celebrations and the recent AU Conference.
Ghana 2008 promises to be an enjoyable festival and while Ghanaians will pray that as hosts we win the Cup, we must remember that only one nation will win it. That nation has to be the best and a worthy champion of a great competition. For, Our God hates mediocrity.
By Joe Frazier