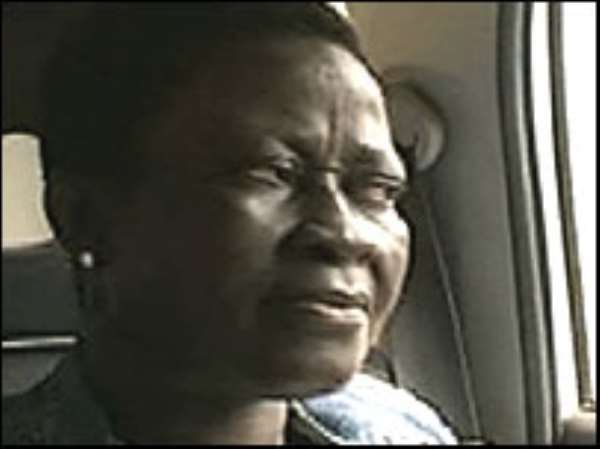 Ama Sumani's removal was delayed to look at her case
A former Home Office minister says the case of a terminally ill African woman who was sent home is an issue about "health services in her own country".
Cardiff MP Alun Michael said he delayed the removal of Ghanaian Ama Sumani, 39, from the city last year to ensure her status was examined "in great detail".
First Minister Rhodri Morgan said the Home Office should re-examine the case and "draw a different conclusion".
Ms Sumani, whose visa had expired, cannot afford treatment in Ghana.
The widowed mother-of-two came to the UK five years ago to become a student but began working in contravention of her visa regulations.
She had been receiving dialysis at the University Hospital of Wales, Cardiff, for more than a year after cancer damaged her kidneys.
Immigration officers took her from the hospital on 9 January and accompanied to Accra, Ghana's capital.
The Lancet medical journal has called the decision "atrocious barbarism".
But the head of the Border and Immigration Agency, Lin Homer, has told the Home Affairs Select Committee that hers did not stand out from other difficult cases.
Mr Michael, the Labour MP for Cardiff South and Penarth, was Ms Sumani's local MP when she lived in Wales, and the case came to him.
He told the BBC that her case had been thoroughly examined before she was removed from the UK.
Footballer'
He said: "Isn't the debate really about the quality of treatment and medical services available in her own country?
"The question anybody has to ask themselves is whether it's right for somebody who has no right to be in this country to be given medical treatment which would not be available to them had they not become an illegal resident."
Ms Sumani has said the main hospital in Accra had asked for the equivalent of about $6,000 (£3,060) to cover her sessions for the next three months.
First Minister Mr Morgan, speaking in the Senedd, compared Ms Sumani's case to that to Watford footballer Al Bangura, from Sierra Leone.
The 19-year-old midfielder will be allowed to remain in the UK while he applies for a work permit after the Home Office heard his appeal against deportation.
Mr Morgan said: "It does make you think if that's okay for a footballer to have this treatment, shouldn't that apply to this person in need of dialysis, from Ghana?
"And perhaps the Home Office will want to look at the comparison itself and perhaps draw a different conclusion."
Ms Homer told MPs that Ms Sumani's case had been dealt with by officials and not considered by Home Office ministers.