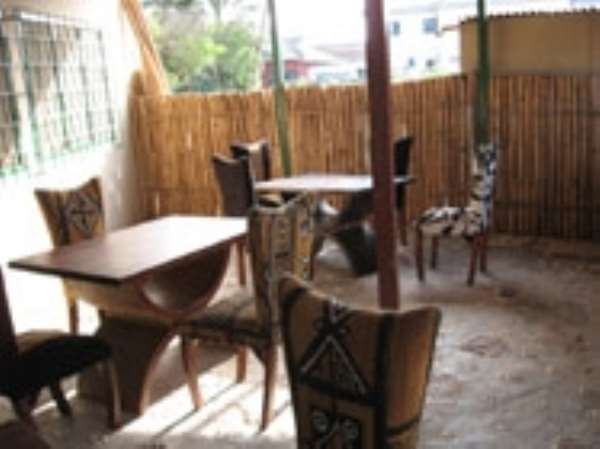 Ghana's capital Accra has the first organic restaurant now, the "Café Baobab," where organic menus are served to the customers. With the establishment of this restaurant it is aimed at initiating a farm to restaurant marketing strategy, where organic producers and end consumers can meet and therefore the growth of local markets for organic produce can be triggered.
Cafe Baobab was formally opened in July 2007 with the help of the Ghana Organic Agriculture Network (GOAN) by Lady Tangi, an Australian whose husband is a Ghanaian. (Photograph: Lady Tangi and her son shown)
At BioFach 2008, many organizations will join forces to give Africa a prominent role. There will be an African pavilion for the first time this year. More than 100 companies have confirmed their participation so far. Visitors will enjoy African designs, colours, sounds and flavours. A piazza in the middle will make the pavilion an oasis that attracts the visitors and offers them African coffee, tea, wine, snacks and new innovative beverages,
At the country or sub-regional stands, exporters, national organic movements and export promotion agencies will showcase the specialities from the Sub-Saharan countries. The pavilion will also serve as a hub of information on activities and services of different importers, trade promotion agencies, consultancies, NGO's and certifiers. It will also offer an opportunity for exhibitors to exchange information and contacts with relevant businesses from all over the world.
In addition to the African Pavilion there will be a day-long symposium on 23rd February to highlight the status of organics in Africa.
http://www.organicafrica2008.com, www.ifoam.org