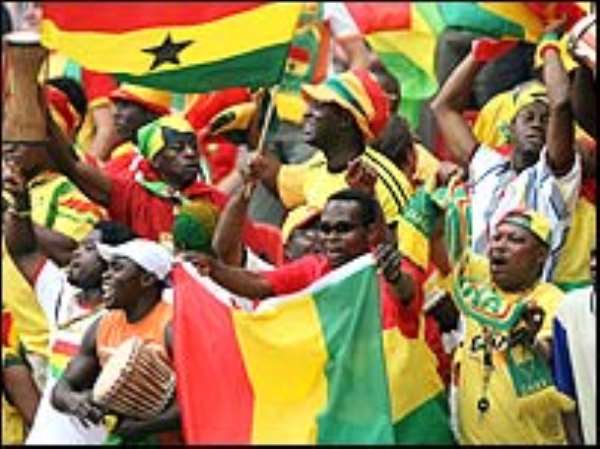 THE flags are flying on top of buildings around Accra, and no doubt across the entire country as well. From one building to another, the red, gold and green flags flutter in the wind, exposing the black star in the middle.
Almost every car seems to be adorned with the country's standard (although some have more than one flag attached. Some patriots are only too happy to wave them out the windows of their houses.
Welcome to Ghana, ladies and gentleman.
This land of 20 million or so inhabitants has become infected with a bug called Nations Cup football fever.
Security up
Ghana has enlisted 500 extra men as reinforcement to ensure maximum security and that criminal activity is brought to the barest minimum. An additional 200 men, to be in plain clothes, have been recruited to join the CID while 40 senior police officers have been re-designated to handle security
Free condoms
The Ghana Aids Commission will start distributing condoms to hotels that will accommodate guests who will be in the country.