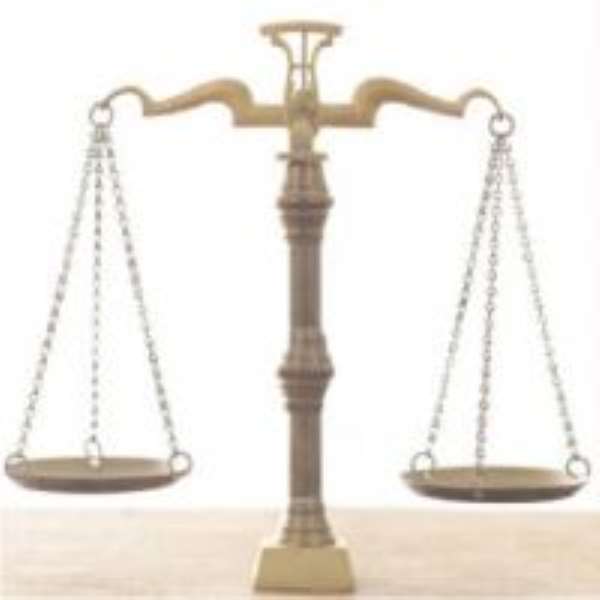 The Committee for Joint Action's "Yewuo Demonstration" scheduled to be staged in the Northern Regional capital Tamale today has hit the rocks following the granting by a Tamale Circuit Court of an injunction sought by the Regional Police Command to restrain the demonstrators from holding the event.
The court order which was made available to the media and the organisers and all interest groups yesterday at mid-day, cautioned both the organisers and the general public to desist from hitting the streets of Tamale as an attempt to do so will be a breach of the Public Order Law.
"The Northern Regional Police Command is therefore cautioning that the organisers, any person or group of persons or organisations who take part in the outlawed demonstration commits an offence and would be dealt with ruthlessly in accordance with the law," a police release was quoted saying.
The statement signed by the Northern Regional Police Commander, Commissioner E O Brakatu, sought to "inform the Committee for Joint Action, Issah Issahaku, Idrisu Andani Mu-Azu, Ibrahim M Awal and Mohammed Sulemana who call themselves Tamale Executives and Organisers of CJA and the General Public that an injunction obtained from the Circuit Court, Tamale, has prohibited the holding of the CJA's demonstration scheduled for tomorrow [today] 12/01/08."
The police expressed their displeasure with the attitude of the organisers which clearly suggested that they are not ready to compromise with them. "The Regional Police Command however regrets that the above named organisers are cowardly evading service of the Court's order," the statement said.
Earlier this week, the organisers released a statement in Tamale saying they have "decided to embark on a peaceful public demonstration [in Tamale] to register their displeasure at the terrible policies of the NPP administration that keeps the good people of this country largely impoverished."
They cited among others the increases in fuel prices, "harsh" economic policies and corruption against government officials as factors that have necessitated the demonstration, adding that "the rippling effect of these have been crippling to the masses of our people."
An attempt by The Saturday Statesman to reach Mr Issah Issahaku, Regional Coordinator of CJA, to ascertain their next line of action proved futile as his cell phone was switched off.
By Fred Tetteh Alarti-Amoako