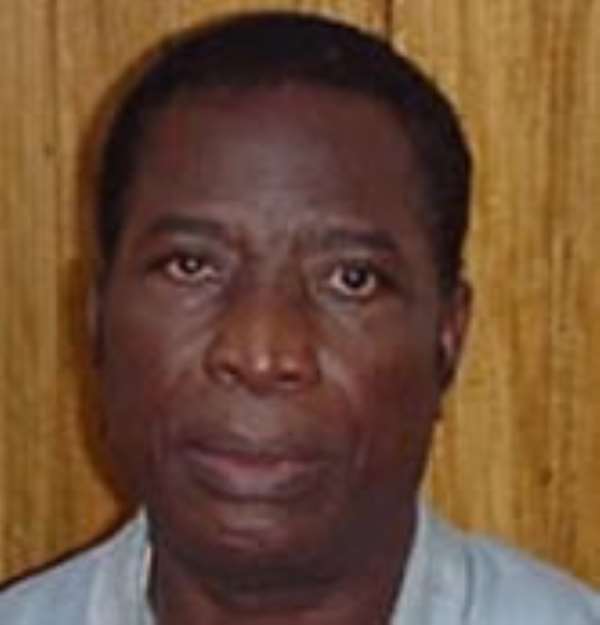 Ghanaians have not seen anything yet about the 2008 elections. They should wait until I enter the race before they will see how exciting the contest will be.
This was how the 81-year-old leader of the Great Consolidated Popular Party (GCPP), Mr Dan Lartey, summed up his ambition to contest the upcoming presidential election when he spoke to the Daily Graphic at the weekend.
To him, Election 2008 was a done deal for the GCPP, since "none of the presidential candidates can match me in the contest".
"Dr Edward Mahama, Professor Mills, Dr Nduom and Nana Akufo-Addo are no match to me. I will emerge the eventual winner and implement my domestication policy to redeem Ghanaians from their hardships," he said.
To achieve his ambition, which he has been nursing since 2000, he said he had already filed his nomination for the flag bear slot of the GCPP.
The GCPP is scheduled to hold its national delegates congress at the Kwame Nkrumah University of Science and Technology (KNUST), Kumasi, on February 24, this year to elect its flag bearer and other national officers.
"I challenge eligible members of the party to file their nominations to contest me during the congress," he said, and wondered "if anybody will be able to beat me in the flag bearership contest within the party.
If he wins the slot, it will be the third time that the party would have elected him to contest the presidential election since 2000.

However, Mr Lartey did not file his nomination to contest the 2004 elections because of an electoral arrangement with the People's National Convention (PNC) that culminated in the PNC's Dr Edward Mahama being chosen as the presidential candidate of the alliance.
But, Mr Lartey said there would be no alliance with any party for the 2008 general election.
"The GCPP is prepared to go alone to win the contest. This is serious business and we will not enter into any agreement with any party or parties for them to take us for a ride," he said.
Asked whether he was not too old to still harbour his ambition to become a President, Mr Lartey stated that since people who were considered young and energetic had failed the country since 1992, "it is time for the old man to come and teach them how to rule the country".
He said despite the sweet promises by the National Democratic Congress (NDC) and the New Patriotic Party (NPP), Ghanaians were still wallowing in poverty, hunger and deprivation.

Mr Lartey said though Ghana abounded in a lot of human and natural resources, the two parties had not been able to harness those resources for the benefit of the people.
"It will take a person of my calibre, who knows how to harness resources internally through the domestication policy, to bring the economy back on its feet and bring smiles to the faces of Ghanaians." he said.