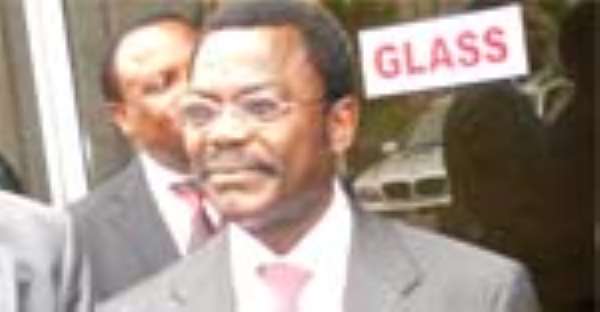 IT APPEARS GHANAIANS have still not come to terms with the new currency after seven months of its existence.
While the sub units that come in coins, called "Ghana pesewa (Gp)" are still being quoted in the equivalent of the old cedi by many Ghanaians during business transactions, the new notes, christened "Ghana cedi" are also being quoted in the old currency.
Actually, GH¢1 is 0still being referred to as ¢10,000, likewise the GH¢5, despite the number of times one is corrected.
People who are guilty of this development, as observed by CITY & BUSINESS GUIDE, include operators in the informal sector such as conductors and drivers of commercial vehicles, traders and mechanics.
Abdul Mohammed, a commercial driver's mate plying the Circle-Nima route disclosed to CITY & BUSINESS GUIDE that "I am used to quoting money in the old cedi and so it might take some time to get used to the new currency, especially now that the old currency is out of the system."
A trader who decided to speak on condition of anonymity at the Odwana Pedestrian Shopping Mall finds nothing wrong with quoting the new currency in the old, saying, "so far as the people I trade with understand, I do not see why we should complain," she told this reporter who tried to correct her.

In 2007, the Bank of Ghana announced the redenomination of the country's currency.
By the Central Bank's decision, four zeros are to be knocked off every amount in the old currency to get the equivalent in the new currency.
The country's currency now ranges between GH¢1, GH¢5, GH¢10, GH¢20 and GH¢50, and the sub units are in coins of 1Gp, 5Gp, 10Gp, 20Gp, 50Gp and 100Gp.
The redenomination exercise, which became effective in July 2007 with a transition period of six months during which the old currency was used alongside the new, is over and only the new notes and coins are in circulation.
With time, the Ghana Cedi and Pesewa would simply be known as Cedis and Pesewas, but people seem to be used to the old currency.
Countries such as the Democratic Republic of Congo, Zimbabwe, Turkey, and Mexico had also re-denominated their currencies.
By Emelia Ennin