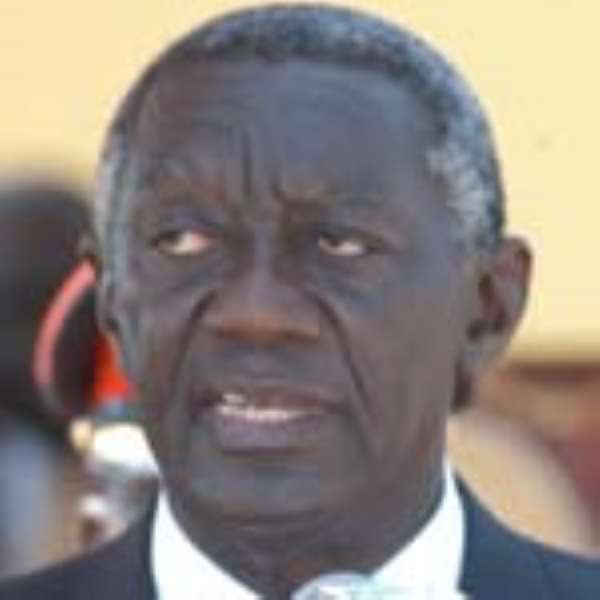 While ministers are shoving each other with their elbows and carting beefy bulls to the residence of NPP presidential candidate Nana Addo Dankwa Akufo-Addo, at the other end of the divide in the same Party and government, there is a lot of talk of probably a final ministerial reshuffle.
Party tongues say the upcoming reshuffle is meant to slap the wrists and buttocks of those perceived to be bad boys and girls who promised the executive the heavens, and yet cunningly delivered hell.
At the end of the election proceedings, last-ditch efforts to drop some key numbers in ministerial robes, as well as District Chief Executives failed to skew the anticipated result in a certain direction.
And so with mourning always an everyday exercise among key elements in the Party and government, there is the anticipated move to satisfy broken hearts with a kick into the ribs of those who managed to re-direct destiny elsewhere, in its bid to crown a new capo.
Deeply-placed Osu Castle sources say the reshuffle should have been done anytime in the first week of the New Year but then, fatal happenings in the Kenya general elections took a large chunk of the time and attention away from the powers-that-be.
With Kenya asking President J. A. Kufuor who is also chairman of the African Union to keep away from what is said to be an internal matter, the reshuffle issue has returned into mainstream attention."

The timing now suggests Ghana looks likely to have a set of new ministers to take over from most of what we have become so familiar with, in what political pundits believe, has a pregnant message of cunning a punishment beneath.
The pain and misery of these pundits is that they contend that, inasmuch as the Nana Akufo-Addo election campaign would be fought on the record and achievements of President Kufuor, care ought to be taken not to sacrifice experience just because it failed to carry out orders.
Their fear is heightened by the opposition NDC's daily vituperations on the airwaves, where their wishes continue to further their hopes of a return to power, and therefore let-go a horde of propaganda orators.

What THE SUN does not know but will find fascinating to know is, whether embattled Energy Minister honourable Kofi Adda would hold on to his position, or follow through with his threat in London to pack the appointment in altogether.
A gentleman in his own right much-loved by most Party capos, Mr. Adda is thought to have stood up tall against the established order even on foreign land, and defiantly refused to be pliable in the scheme of political machinations.
Also likely to be raked from their positions are at least two known ministers who managed to stay the course, and still found room in hell to deceptively parry over the best-kept plans such that, the NPP now has Nana Addo for a presidential candidate.