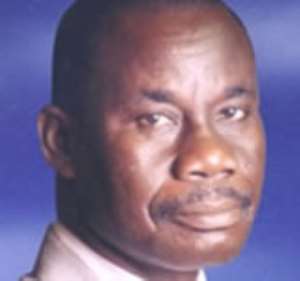 The Teleku-Bokazo, fact-finding committee has called for a swift reconciliation of the chiefs and people of Anwia and Teleko-Bokazo and its surrounding communities.

Additionally, it recommended the arrest and prosecution of culprits who stole the two AK 47 assault riffles during the riots.

These were contained in a report presented by the seven-member committee to Mr. Anthony E. Amoah, Western Regional Minister at Sekondi on Friday.

The committee was constituted by the Western Regional Coordinating Council (WRCC) on October 11 to investigate factors that led to the to the disturbances in the Nzema East district, the extent of destruction and damage to property, to identify the perpetrators and make recommendations to avert the re-occurrence of such disturbances.

Ms. Patience Klinogo, a Principal State Attorney, chaired the committee.

She said the committee discovered that the main causes of the disturbances were the flushing out of galamsey operators, frustration of galamsey operators to legalise their operations, conflict between the chiefs, youth and concerned citizens, inadequate knowledge of regulations on mining and perceived lack of transparency of Adamus Limited.

According Ms. Klinogo, the committee recommended that all identified rioters should be made to sign bonds to be of good behaviour, while the use of the community public address system (PA system) also known as local FM should be regulated.

The committee also suggested that alternative livelihood projects for the affected communities should be implemented.
On September 30 this year, the youth of Teleku-Bokazo and Anwia, who are against the gold prospecting activities of Adamus Gold Resources, intercepted some of the company's machinery heading towards its site and forced the drivers and their leader to escape through some bushes.

The crew sensing danger, called for assistance and when some policemen arrived at the scene, a misunderstanding broke out between the police and the community and in the process, one youth was shot in the leg, and this infuriated the youth who attacked the policemen with stones.

Two policemen Lance Corporal Kingsford Appiah and Constable Opoku Agyemang are presently in critical conditions at the Axim government hospital and their AK47 riffles are allegedly stolen after severe beatings by the youth.

Mr. Amoah thanked the committee for completing its work earlier than scheduled and pledged that copies of the report would be forwarded to the President J.A. Kufuor for his comments.

He appealed to the chiefs, opinion leaders, youth and management of Adamus to live in peace, support each other and boost their economies through rapid development.
Source: GNA