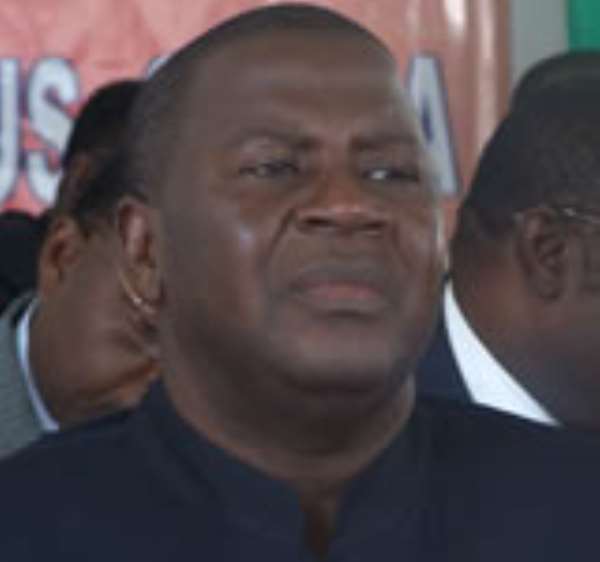 Vice President Alhaji Aliu Mahama on Friday tasked graduates of the country's tertiary schools to use the knowledge they have acquired to solve the key needs of the country such as infrastructural development and quality education.

"In other words, knowledge at the tertiary level should shape effective responses to the key needs of our time," he said when he opened the 59th annual New Year School in Accra.

The school is being organised by the Institute of Adult Education (IAE), of the University of Ghana (UG) on the theme: "Tertiary Education and National Development".

The school, which spans January 3, 2008 to January 10, 2008 would expose the over 200 participants to symposia, panel discussion and lectures on topics like: "Promoting Health for All: The Challenges," and "Increasing the Utilisation of Information, Communication and Technology in Tertiary Education."

Vice President Mahama asked the IAE to pay particular attention to the dissemination and follow-ups of the recommendations of the school, which he said often bothered on national development.

"Policy makers can ill afford to ignore you if your advocacy is targeted and seen to be relevant."
Vice President Mahama requested the Institute to cease on the distant learning programme introduced by the UG to provide training on national values and ethics.

Professor Clifford Nii Boi, Vice Chancellor of the UG said the country's premier university would launch its 60th anniversary celebrations on Tuesday, January 8, 2008 on the theme: "Legon, Charting a New Course."

Mr. Anthony Oteng-Gyasi, Chairman of the University Council, who chaired the function said the New Year School was one of the most important activity of the university.

He asked policy makers to take note of the recommendations of participants since it represented the views of the governed.

The IAE was founded in 1948 as the Department of Extra-Mural Studies and has been engaged in university-based adult education in the country.