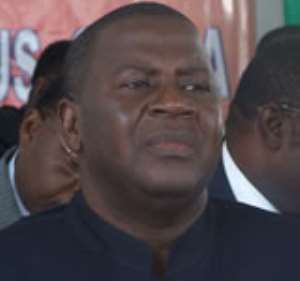 The Vice President, Alhaji Aliu Mahama has questioned the relevance of the New Year School saying it has not helped to improve the lives of Ghanaians.
While Alhaji Mahama agrees that the School discusses very important national issues, he is of the view that what goes on at the annual event does not affect the lives of Ghanaians.
Alhaji Mahama says the school over the years has impacted very little on society. He says for the school to make significant impact organizers must package their resolutions in a way that will attract policy and also intensify public education on topical issues they raise during deliberations.
He said for the school to make any significant impact on the people, they should follow-up on their recommendations.
The Vice president was speaking at the opening ceremony of the 59th edition of the New Year school in Accra.
But the director of the school disagrees with the Vice President's view.
Speaking to Joy News, the Director of the School, Mr. Ishmael Parry said the idea of the school is not all about coming out with recommendations but to educate participants on important national issues to help them in their work.
He added that the idea is an education forum to help people to gain knowledge so they can influence their communities.
According him, the idea for the current education reforms emanated from the New Year School about four years ago. He said, even though, the idea for the new education system in place today came from the New Year School, no one is giving the School any credit.