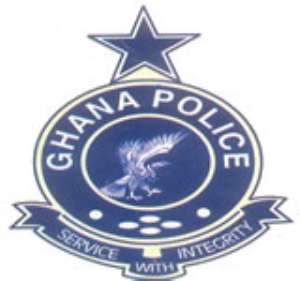 The Ho Municipal Police have identified the fluid traffic flow out of the area at any given time of the day as a major challenge in tracking down burglars.

The police suspect that immediately after break-ins and muggings, the culprits move out of town even before reports are lodged at the police station.

A Municipal Police Directorate source told the Ghana News Agency that the difficulty in marking out crime prone areas and dealers in used items also represented another challenge.

Transport routes to Accra, Ashaiman, Tema, Aflao especially and some border towns are alive for 24 hours, with the terminus moving from the main station to the center of the municipality at night.

The source said it appeared burglars now target laptop computers, mobile phones and other handy electrical or electronic gadgets.

Statistics made available to the GNA have indicated that 61 criminal cases were recorded between December 20, last year and January 3.

Assault topped with 23 followed by stealing, 13 and unlawful entry and stealing 11 cases.

Less significant figures of between one and three cases each were recorded under crime classifications of threatening and causing unlawful harm.

The source said a juvenile aged 15 was being investigated for murder that occurred at Taviefe-Avenui.

She said the suspect and another juvenile aged 17 were said to have quarrelled on December 24, last year over a bicycle.

The suspect was alleged to have met his foe again on Christmas day and threw a stone at him, hitting him on the forehead.

He was taken to the Municipal Hospital in Ho but died on December 26, last year.

The source said in one of the reported burglary cases, the suspected thieves broke into the house of the victims at their Medical Village residence while they were asleep and stole one laptop, five mobile phones, Gh¢ 300 and 250 dollars.