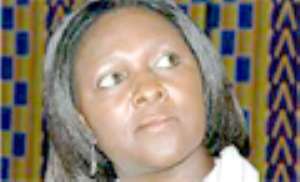 Less than 10 of the 24 banks currently operating in the country can readily meet the new capital requirement announced by the Bank of Ghana within a year, CITY & BUSINESS GUIDE has learnt.

Beside that, the banks which are mostly in the tier one and two categories will have to seek shareholder approval before embarking on such a move.
Banks such as Stanchart, Barclays, Ghana Commercial Bank, Ecobank Ghana and SG SSB can readily meet the new banking capital requirement of between GH¢50-60 million (¢500-600 billion).
Though banks such as Stanbic, UBA, Intercontinental and Zenith which are all giant financial intermediaries on the continent and can meet the new requirement, they will have to seek recapitalization from their parent banks.
In November last year, the Central Bank announced a new capital requirement for all universal banks, from the current ¢70 billion (GH¢7.0 million) to between ¢500-600 billion (GH¢50-60) million.
Simultaneously, the Bank of Ghana also announced a new capital requirement for non-bank financial institutions (NBFIs) and finance houses, which was between ¢5-8 billion (GH¢5-8 million), from ¢1 billion (GH¢1.0 million)
The mechanism which is set to take place by the middle of this year requires banks and deposit taking non-bank financial institutions to submit capitalization plans by the end of June 2008.
Meanwhile reports reaching CITY & BUSINESS GUIDE indicate that most of the universal banks have agreed to double their current capital base this year leading to a gradual recapitalization to between $50 to $60 million dollars in the next five years.
The Bank of Ghana has proposed an increment in the capital base from the current $7 million dollars to between $50 to $60 million dollars by the end of the year.
Though a section of the banking industry welcomed the proposal, most banks, especially the indigenous ones were worried about the rate of increment, saying it will jeopardize the economy.
The Central Bank maintains that the move is to make the industry internationally competitive but banks say the country's economic growth has not reached the level to cushion such a huge leap.
Consultations are currently on-going between the two parties towards an agreement but most banks insist that they need a maximum of seven years to reach the $50 million dollar mark.
CITY & BUSINESS GUIDE sources say the banks intend to recapitalize up to $20 million dollars in 2009 after which a gradual approach will be adopted to reach the target in the next five years or so.
They say the plan will be in tandem with the economic growth of the economy, which could have problems accommodating the huge increment.
Some analysts say if the Bank of Ghana gave banks a period of between three to five years to recapitalize to the present $7million dollars, then it is inappropriate to force banks to recapitalize by 700 percent in one year.
By Charles Nixon Yeboah