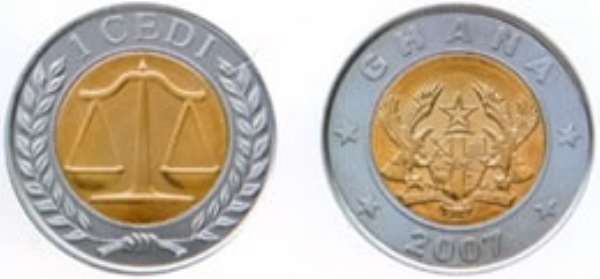 The inadequate supply of the New Ghana Pesewas has brought about changes in the prices of some items, which cost less than five pesewas, especially polythene bags.

The commodity, which was sold for 300 hundred cedis in the old currency, is now being sold for five Ghana pesewas because of the shortage of the one pesewa coins.

Others have also taken undue advantage of the situation to make business by adding a small size of the polythene bag to the big ones for five Ghana pesewas to make up for the change of two Ghana pesewas.

At both the Juaben Serwa and the Zongo markets in the New Juaben Municipality on Thursday, the situation was the same posing problems for traders and buyers as well.

Oranges, which used to sell at 700 hundred cedis in the old currency was now being sold for five Ghana cedis because of the difficulty in getting the one pesewa coins.

One of the market women the GNA spoke to, said they had resorted to that action to forestall confusion between them and customers and appealed to the Bank of Ghana to release more of the new Ghana coins especially the small denominations into the system.

Another commodity that has been affected by the change of currency is eggs, which used to be sold for 1,300 is now going for GH¢1.5, whiles some Tro-tro fares have been reduced by two pesewas to avoid having problems with the passengers.