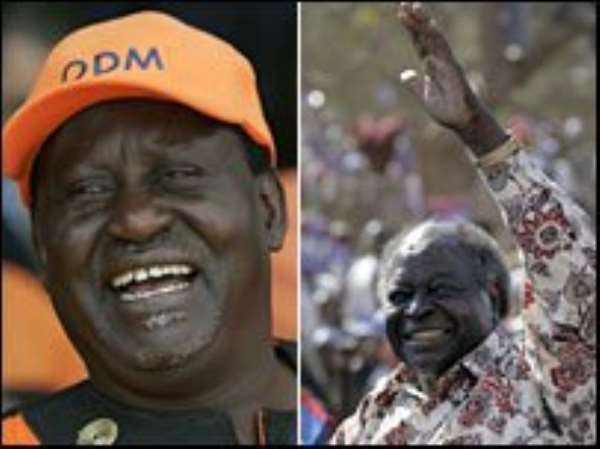 President Kufuor has expressed regret about the unfortunate incidence of violence, in Kenya, following the recent Presidential election. The President stated this in a statement issued in Accra and signed by the Secretary to the President, Ambassador D.K. Osei.
President Kufuor, who is also the AU Chairman appealed to President Mwai Kibaki and Raila Odinga to as a matter of urgency resort to dialogue and constitutional processes to resolve the crisis.
He particularly appealed to the two political leaders to restrain their supporters in order to avert further violence, which could destabilize the great country, Kenya.