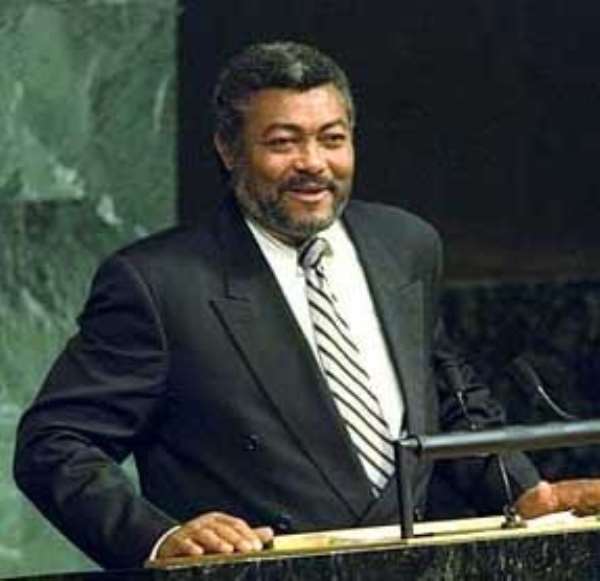 The former President, Jerry John Rawlings has urged Ghanaians to remain steadfast and keep hope alive during this festive season. In a goodwill message issued in Accra, Mr. Rawlings extends best wishes to Ghanaians.
He hoped that they would not lose the significance of the celebration despite the harsh economic conditions.
Ex-President Rawlings said 2008 is a momentous year which would see bold actions taken to restore truth, justice and morality especially at the helm of the nation's political establishment.