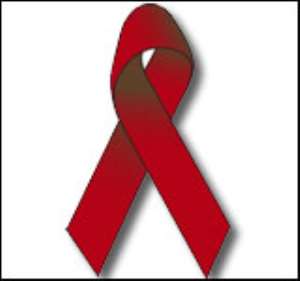 Hundreds of people including both the aged and the young on Saturday undertook a two and half hour walk through some principal streets of Obuasi to create public awareness about the existence of the HIV/AIDS pandemic in the Municipality.

The Walk, which stated at the premises of the Christ The King Catholic Senior High School at Akapoliso and ended at the forecourt of the Len Clay Sports Stadium, formed part of the celebration of the World's AIDS Day was under the theme "Leadership, reducing stigma and discrimination".

It was jointly organized by the Obuasi Municipal Assembly in collaboration with the National Sports Council.

Ms Grace Assiam, Municipal Sports Development Officer said that the pandemic was real and that her outfit would use sporting activities to create the needed awareness, especially amongst the youth.

Mr Emmanuel Ntoso, the Deputy Municipal Co-ordinating Director and Focal Person on HIV/AIDS in an address to the participants, stressed that the Ghana AIDS Commission in collaboration with the United Nations was poised to create an environment with every individual becoming a leader in addressing the public stigmatization and discrimination against people living with the pandemic.

He noted that overcoming the stigma against victims of the disease remained one of the biggest challenges and also a single barrier to public action on AIDS.

Mr Ntoso regretted that the attitude of the public against people living with HIV/AIDS especially by their relatives through stigmatization and discrimination facilitates their untimely death.

"Today, I call for renewed leadership in eradicating the stigma associated with HIV/AIDS. Let us encourage and comfort them because without the stigma these patients could live longer and healthier", the Municipal Focal Person stressed.

Mr Ntoso expressed concern about the high rise of children becoming orphans globally as a result of AIDS and called for public leadership in helping to prevent youth from contracting the deadly disease.