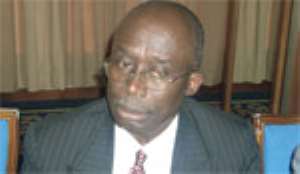 THE SOCIAL Security and National Insurance Trust (SSNIT) has finally announced a new pension rate of GH¢22.00 for 2008, a 17 percent rise over the 15 percent (GH¢18.20) announced at the beginning of this year.
This follows CITY & BUSINESS GUIDE's report yesterday that SSNIT was going to announce a new pension rate for the 2008 financial year by the end of December, 2007.
The new rate which will take effect from January 2008 will apply only to pensioners on pension payroll as at December 31, this year.
According to a press statement, the increase has been redistributed in line with the solidarity of social insurance.
Individual increases range from 11 percent for those on higher pensions to 33 percent for those at the lower end.
The increment represents a uniform upward adjustment of 11 percent and a flat amount of GH¢4.05 per pensioner.
The review in pension falls in line with the Social Security Law 1991, PNDC law 247, which provides for an annual review of pensions.
Accordingly, since 1992 SSNIT has reviewed pensions and the reviews are based on the average increase in salaries of contributors during the previous year.
The increase in pension rates will raise the current pensions expenditure by GH¢11.1 million, and as such the total cost of pensions for 2008 in respect of current pensions is estimated at GH¢76.6 million.
The overall increase in pensions is based on the average increase in the salaries of active contributors to the scheme this year, but the critical factor which affects the level of pensions is the salary on which a member contributes to the social security scheme.
The other factors are the contribution period indicating how long a member contributes and the age at which a member retires for the old age pension.
By Patrick Baidoo