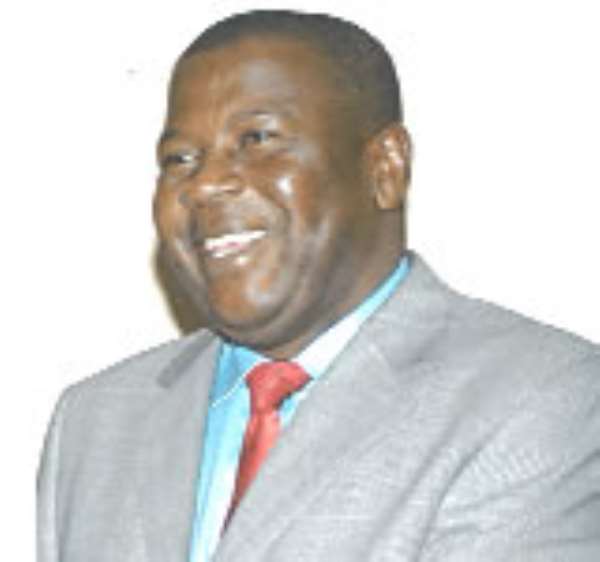 Vice President Alhaji Aliu Mahama on Sunday asked Muslims to preach the tenets of Islam, alongside secular education, emphasizing that; "the benefits of secular education far outweigh any fear of their faith being diluted."

"The biggest challenge I foresee is the spread of secular education. It is a fact that if the Muslim community is to be mainstreamed effectively into all sectors of our society, then secular education must be available."

Vice President Mahama was speaking at a durbar organised by the Ghana Muslim Mission in Accra, to climax activities marking the 50th anniversary of the organisation.
It was on the theme: "Ghana Muslim Mission @ 50- Prospects and Challenges."

He charged the Mission to lead the crusade to enhance enrolment levels of Muslims in schools.

"It is a challenge of changing minds. It is not an easy task. But I am confident that the Mission has the track record to succeed."

Vice President Mahama also asked the Mission to be proactive in the campaign against HIV/AIDS and the stigmatization and discrimination of people living with the virus.

He expressed dissatisfaction with the problems associated with the annual Muslims pilgrimage to Mecca and called on the organisers and other stakeholders of the event to be careful and dispassionate in putting in place the right measures to reverse the anomaly.

Vice President Mahama, who lost his bid to lead the ruling New Patriotic Party in Election 2008 at the party's delegates congress on December 22, pledged to use his political experience and knowledge at the disposal of the country as long as possible.

He encouraged more Muslims to strive to occupy the highest office of the land, stressing that their faith should not limit their ability to do other things in society.

"Of course, one must live by the tenets of Islam, but Islam does not restrict us in the face of the challenges of a global world."

Mr. Mohammed Awal, Managing Director of Graphic Communications Group Limited, said in a keynote that, Muslims must tell their own story to the world to reverse the negative media reports about adherents of the religion.

He called for a new crop of leaders in Ghana who would not be self-centred but would champion the lot of every Ghanaian.

Mr Muhammed Kpakpo Addo, Assistant General Secretary of the Mission called on Muslims practicing polygamy to be circumspect about HIV/AIDS by screening their spouses before marriage.

Ghana Mission, founded in 1938 aims among other things, at fostering unity amongst Muslims and formulates and pursues policies and programmes that would propagate the true teachings of Islam in Ghana.