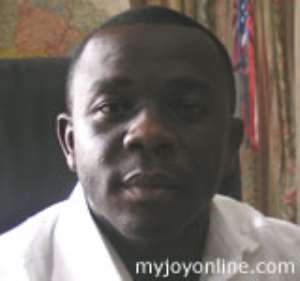 The New Patriotic Party has thrown out suggestions of a possible amendment to the party's constitution which is silent on what procedures to follow where there is only one candidate in a run-off.

The reaction comes amidst several questions from the opposition about the method and manner the party elected its flag bearer at the party's congress recently at the University of Ghana.
But the National Organiser of the NPP Lord Commeh said even though the party might review the whole document next year it does not see it necessary to make any drastic amendment with regards to the issue.
"I don't think it calls for constitutional amendment because it very clear..very clear in the sense that in the event that one person ends up applying what you do is to acclaim the person. If there are two who are supposed to go for a run-off and at the end of the day one person says I'm polling out certainly what you do is to acclaim the person.
Mr. Commeh said although the party's critics have given varied views and opinions about how the NPP's acclamation of the its flag bearer went, the party remains firm about its decision.