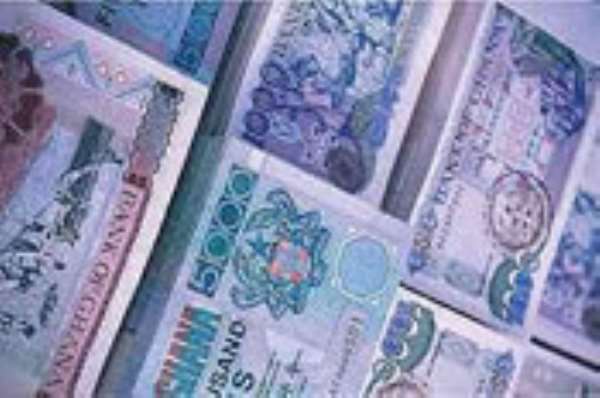 With just three days left for the old cedis to cease being legal tender, some residents in Tema on Friday rushed to the various banks to change the old currency for the new one.

While some of them carried their coins in trays, baskets, rubber bags among others, some also went to the banks with torn old cedi notes especially the 1,000 and 2,000 denominations.

A visit by the Ghana News Agency (GNA) to some banks in the metropolis showed long queues of people waiting to change the old cedis.

At the Community one branch of the Ghana Commercial Bank, customers mostly women, were busily counting their old cedi coins and notes at the counter, while some looked dejected due to the long queue at the bank.

Some of the customers told the GNA that even though they were aware that the banks would still change the old currency after December 31, they wanted to avoid any disappointments by the Bank of Ghana (BOG).

Officials of the bank who were busily attending to customers stated that, even though they expected people to change the old currency, the amount of old coins being brought in suggested that traders deliberately waited till the last minutes to turn them in.

"Looking at the volume of coins being brought in and the state of most of the notes, I think they were keeping it till now", one official said.

An official at the National Investment Bank (NIB) noted that due to the bank's closeness to the market, the traders have been rushing to the bank since Thursday to change the old cedi, especially the coins.

She said even though the traders were demanding more Ghana Pesewa coins, the bank was finding it difficult to meet their demand as it was experiencing some shortage at the time of the visit.

The situation at the Pro Credit Bank was no different as its Banking Services Coordinator; Mr John Ackom confirmed that customers were demanding the Ghana pesewa coins even though his outfit does not have enough.

Mr Ackom advised customers not to rush to change the old cedis since the banks would continue changing the currencies after December 31.

Hajia Felicia Atchulo, Branch Manager of Standard Chartered said the bank was experiencing normal banking procedure as its customers were not rushing to change their old cedis.

Like the Standard Chartered, Barclays Bank had no queues and officials said they were having a normal working day.

Meanwhile some traders complained of the shortage of the Ghana pesewa coins, while others refused to accept the old cedis from buyers even though it remained legal tender till close of day on 31st December, 2007.
Source: GNA