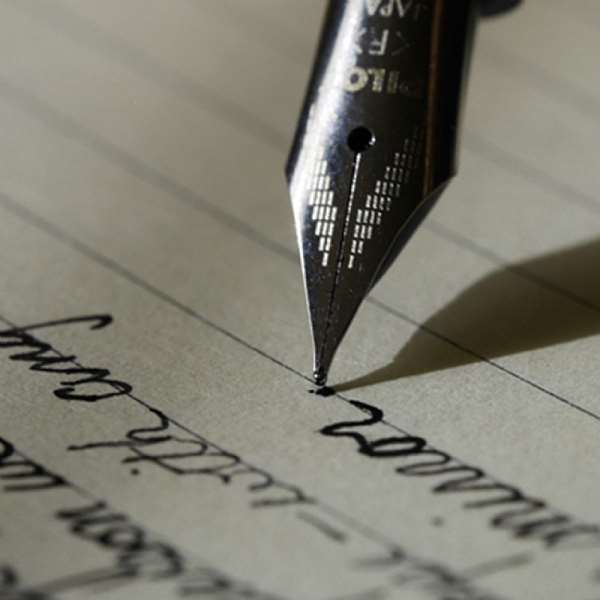 Ghana is one of the African countries that grow mangoes in abundance but do we prolong the shelf life of the fruit with the celebrations? I doubt if the answer is yes.
A day needs to be chosen during our Mango season to attract the ordinary Ghanaians, school children as well as tourists to see the varieties of mangoes that are grown in Ghana. Some people are now going into Mango farming and exporting the fruit to other countries. Excellent but how could we all enjoy the fruit on our door step and raise our profile in the process.
If a day is chosen it could be celebrated in every region to promote tourism so that local businesses could cash in through the celebrations. How about people offering their homes as bed and breakfast services and perhaps charging between 2-15 new Ghana cedi at night depending on the location of the homes.
There could be all night street parties, with the presence of either the police or the Army on major streets.
Great ideas however this would need a 6 months strategic planning with each region's community leaders, business sector, hoteliers, the church and market leaders etc.
Raffles could be drawn to raise money to build public toilets, libraries for any community instead of relying on Government funds. Raffles could be TV, Microwave and etc but we need about 4 prizes. Those who are smart would work in partnership with local businesses to secure prizes for the event as it also boosts the profile of a given business too. For example, those at La could speak to the manager of La Beach Hotel to get a night for two as a prize, etc. Raffle tickets could be set to 1 new Ghana cedi. If 400, 000 people buy the raffle tickets that community would accumulate so much money to build their essential facilities for their given community. Ghanaians must not reply on foreign aids and loans because those who give us these loans see Ghana as a poverty stricken country and unable to stand on their two feet.
On the other hand, if region does not grow Mangoes then an alternative fruit could be used and a different date set for their celebration to cash in too.
These are some few recipes I looked on the Internet but there are many more.
4. MANGO CHUTNEY DIP
In a bowl of a food processor mix all the above ingredients together until well blended. Use immediately or refrigerate covered. Makes 3 cups.
Ingredients: 3 (chutney. cream. mayonnaise)
5. MANGO CHUTNEY DRESSING
Combine first 7 ingredients in a blender or food processor. Blend 60 seconds. Dribble olive oil in slowly with motor running. Continue adding oil ...
Ingredients: 9 (egg. mustard. oil. sauce. vinegar. yolks...)
6. PORK CHOPS WITH MANGO CHUTNEY
Sprinkle salt and pepper ... chops and spread with mango chutney.
7. MANGO CHUTNEY CURRY CHICKEN SALAD
Mix egg yolk and ... vinegar, curry powder and chutney. Mix well with chicken pieces.
Ingredients: 10 (chutney .. juice .. mustard .. oil .. pieces .. vinegar ...)
8. MANGO CHUTNEY RELISH
Put vinegar, chilies, garlic ... This makes the best chutney you will have ever eaten!!
Ingredients: 14 (allspice .. cinnamon .. cloves .. garlic .. nutmeg ...)
9. PORK CHOPS WITH MANGO CHUTNEY
Cook chops in hot oil. Deglaze pan with chicken stock and white wine. Pour sauce over chops and spread with chutney.
Ingredients: 6 (chops .. chutney .. oil ...)
10. MANGO CHUTNEY
This recipe makes about ... inch thick slices from mangos. Try not to ... keep hot. Ladle hot chutney into jars, leaving 1/4 ... meats, chicken or curry dishes.
Ingredients: 11 (juice .. mangos .. oil .. raisins .. salt .. sugar ...)
Other recipe tips.
Mango chutney
Chef: Sally Wise
These chutney recipes are ones I use a great deal and can be easily adapted to peaches and nectarines. The first one has more of an old-fashioned country flavour but I've also included a hotter version.
You need:
Mangoes and onions, vinegar, sugar and spices.
MANGO CHUTNEY RECIPE #1
• 1.5kg (3lb) mango flesh, diced
• 500g (1lb) onions, chopped
• 750g (1½ lbs) sugar
• 500ml (1 pint) vinegar
• 1 teaspoon mixed spice
• 1 teaspoon ground cloves
• 1 teaspoon mustard seed
• 1 teaspoon curry powder
• 1 scant teaspoon nutmeg
• 2 scant dessertspoons salt
MANGO CHUTNEY RECIPE #2
• 1.5kg (3lb)mangoes, peeled and diced
• 2 large red chillis, de-seeded and chopped
• 60g (2oz) fresh ginger root, peeled and finely grated
• juice and finely grated rind of 1 lemon
• 500ml (1 pint) white wine or cider vinegar
• 750g (1½ lbs) brown sugar
• 1 teaspoon cumin powder
• 1 tablespoon salt
• 2 cloves garlic, crushed
• 1 teaspoon allspice powder
• 1 teaspoon turmeric (optional)
Method:
Place all ingredients in a pot and bring to the boil, stirring often. Cook for 1 hour or until mixture is thick. Bottle and seal.
Mango farms could also construct huge summer huts some for refreshment that mini restaurants and souvenir shops and perhaps sells the few I have mentioned below there.
We could bottle the sell them to the tourist or to ourselves to add a different slant to our cooking.
Items that could be sold in Mango farm souvenir shops
T shirt about mango could be sold.
Eraser with mango print on it
Pencils
Mugs with mango print on it
Please add your ideas too.
Post cards of the varieties of mangoes in Ghana
Tea towels with mango print on it.
Mango farmers would be to show off and even teach people who they go about their daily lives on the farm and charge at least 1 new Ghana cedi for the induction.
Booklets of the varieties of mangoes we have in Ghana could also be sold during the celebrations. Ghana needs to be using all strategies to be an inviting country we are already doing this but we need more for such strategies to make tourist want to come to Ghana and not any African country.
Hope all this helps to generate more income into our system.
Let's prolong the shelf life of our Mango fruit with pride.
Please do share with friends and relations in Ghana, as it is my New Year gift of knowledge to everyone who classified himself or herself as Ghanaian.